DICKIE Bird had the best possible view of his friend's Shane Warne's most famous moment and was 'completely stunned' by the legendary cricketer's death this week.
Bird, the former umpire from Barnsley, was standing next to Warne when the Australian produced the 'ball of the century' to dismiss Mike Gatting with his first Ashes delivery.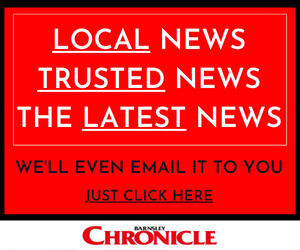 It was at Old Trafford as Australia won the first test of the 1993 Ashes, which they would take 4-1.
Warne would go on to claim 708 wickets in his international career and be regarded as one of the greatest ever cricketers. He died in Thailand on Friday aged 52 following a suspected heart attack.
Bird told the Chronicle: "It was a magnificent ball.
"It started in the air on the line of off stump then it dipped and pitched outside the line of leg stump. Then it turned and hit the top of off stump.
"It was amazing and I have never seen anything like it. It was definitely the best ball I ever saw and everyone else would probably say the same.
"People still talk about it today. Gatting talks to me about it every time I see him.
"I think I gave a quote to the national papers that we would never see another delivery like that in anybody's lifetime.
"(Graham) Gooch was the non-striker at the time and, after the wicket, he said to me 'I am glad I wasn't at the other end'."
Bird kept in touch with Warne over the following two decades as the spin bowler wrote himself into cricket folklore then became a TV pundit.
"I said to Shane after that ball to Gatting: 'young man, you will put your name in the record books.'
"He did of course.
"Every time I saw him he always came up to me and bowed down and said he always remembered what I said. He was a good man and a good friend of mine.
"We kept in touch.
"Whenever he saw me he would put an arm round me and ask if I had time for a drink. He was a bubbly person and just made the game better."
On hearing about Warne's death, Bird said: "I was completely stunned and shocked. I couldn't understand it because last time I spoke to him, at Headingley last season when England played India, he was so fit and well. We went for a drink and had a long chat.
"It was a total surprise and very sad.
"I still can't really believe it."
Dickie isolated in his Staincross home for most of the Covid-19 crisis but returned to Headingley for every game last season in the members' section.
He has a season ticket at Oakwell but has not used it this season as he avoids crowds. He said: "I keep going.
"I am ready for my fourth jab. I have had three. I don't feel too bad.
"The big disappointment is not going down to Oakwell. I watch some of Barnsley's games on television but I miss going.
"I know they aren't doing well this season, but I still wish I could go. I am planning to go back next season."
Bird has been saddened by the racism scandal which engulfed Yorkshire CCC in the last 18 months, following the revelations of Barnsley man and former player Azeem Rafiq. Sixteen members of staff were sacked while former Barnsley CC and England batter Gary Ballance admitted using racist language. An ECB investigation is ongoing.
"It's very very sad. I think Yorkshire is the greatest club in the world.
"Sir Donald Bradman told me that when I went for dinner with him after I umpired a Test in Adelaide.
"I am not in the dressing room so I don't know exactly what has happened.
"If racism has gone off, that's bad because everyone should be equal, and it needed to be dealt with.
"I hope they can move forward now."