POYA Asbaghi admits he arrived at Barnsley 'first and foremost' for this season but has not ruled out staying longer.
The head coach was appointed in November and did not win any of his first 11 league matches – a club record – but they have since won three of the last six. With 11 games left, they are second-bottom in the Championship and five points from safety.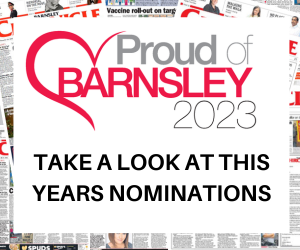 The exact details of Asbaghi's contract have not been announced but he is thought to be popular in both the dressing room and boardroom.
Asbaghi told the Chronicle: "I have not had time to think about the long-term.
"It's important not to think about next season, we have to focus on the next game. I first and foremost came in for this relegation fight but nothing is excluded. Everything is open.
"When I came in, it was short-term to turn things around. But I don't rule anything out."
Full-back Callum Brittain praised Asbaghi's impact. He said: "I totally believe we wouldn't be in this position if he was here at the beginning of the season.
"He would say he found it hard to begin with. He did all the right things but the results just didn't come. I am glad he has started getting the results he deserved.
"He and Ferran (Sibila, assistant) have worked really hard to build up confidence and give us the best tactics to go into each game. Hopefully us as players now can give back to the manager for all the work he has put in."
The Reds lost 2-0 at their fellow strugglers Derby County on Saturday then drew 1-1 at home to mid-table Stoke City on Tuesday, conceding in the 94th minute. They host leaders Fulham tomorrow then mid-table Bristol City on Tuesday before visiting high-flying local rivals Sheffield United the following Saturday followed by a two-week international break.
Asked if he would take Barnsley going into the final game of the season with a chance of survival, Asbaghi told the Chronicle: "If we have it in our hands, yes. Right now it's 50/50 if it is in our hands. I still believe, since we play teams around us at home, it is almost like we have it in our own hands but not completely. If we go to the last game and we just have to win, that is an even better situation. I would prefer to be safe with three games left but, regarding where we were a month ago, this is a step forward.
"It's still pretty exciting (the relegation battle) and it's our job to keep it this way. We have had some good performances and some wins which give us confidence. We need to make sure the last games of the season count and that would mean something to us because maybe people thought we would be out with six or seven games left."
Barnsley named an unchanged side for the first time in a club record 27 league games last week and Asbaghi seems to have found an 11 he is happy with. But he admits the whole squad have to contribute after substitute Devante Cole's error led to Stoke's last-gasp leveller.
"It's really important. Even if we have had some consistency in our starting 11, they rarely play 90 minutes. You depend on players coming in from the bench to either defend the lead or turn things around. As a sub you are not as into the game and you have to use training to make sure you are prepared. Before we have had subs coming in and being successful to defend the lead but unfortunately we weren't in the last game."
After the international break, Barnsley host Reading on April 2 then, following long trips to Millwall and Swansea, they welcome Peterborough on Easter Monday, April 18. They then visit Huddersfield Town before hosting Blackpool and Preston North End then finishing the season at West Bromwich Albion on May 7.