Poya Asbaghi admits his substitutes' mentality must be better after Barnsley conceded another late equaliser in a 1-1 draw with Championship leaders Fulham on Saturday.
The Reds produced a good performance but conceded an 86th-minute equaliser.
Asbaghi brought on midfielders Romal Palmer and Josh Benson late on and they were slow to react to a loose ball, with Tom Cairney winning it and setting up the leveller. That followed substitute Devante Cole's error which led to an injury-time equaliser for Stoke City on Tuesday.
Asbaghi said: "Of course you will say that in the last game it was a sub and in this game it was other subs. But in the end we cannot not make subs. We play every three days. The players I took off were very tired. But we have to get more out of the players who come on.
"Substitutes come on to turn a game when we are down or control the win when we are up but, to be honest in recent games, we haven't been able to do that.
"It's not about any particular substitution but the players have to be mentally ready and the mentality maybe has not always been there which is my responsibility."
Fulham were 14 points clear at the top of the Championship while Barnsley are second-bottom.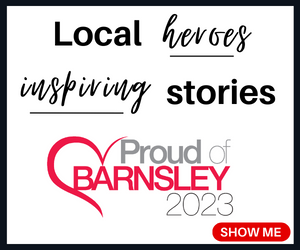 Asbaghi said: "If somebody told me we would draw this game 1-1, this is one of the only games we would be happy. If we lose 3-1 some people would say it was a good result.
"But there is a big but which is that we were doing a really good game and controlling it. If we were struggling and we conceded we would say 'ok, 1-1, let's go to the Bristol City game.' But we had made sure they had the ball in the places we want them to.
"It really frustrates me that we conceded that goal, with a situation when we were not determined enough on the second ball to take the initiative and just kick the ball. It's the second time in a row that this happens and it takes away from the performance. I am really proud of the performance the players put in but it has a bitter taste.
"I am more frustrated right now than sometimes you can be after a draw. When I wake up I will be more calm and I will be proud of the brilliant performance. We defended really well and have shown we can do that against the best team. We created our own chances and earned a penalty."
Barnsley's goal was a penalty won and netted by Carlton Morris who robbed a defender of the ball then went down in the box.
Asbaghi said: "I haven't seen the penalty situation back but Carlton passed him it looked to me that the defender was pulling his shirt. I wanted a red and and I would prefer that – to play so long with 11 against ten – than have a penalty."
Defender Liam Kitching added: "It's positive in some ways, we've matched the league leaders and put a great performance in for 85 minutes. Then a ball has dropped in midfield, we need to clear but they've scored with a good finish. We worked so hard for the win so it's very deflating.
"We played to the gameplan, stressed them out which is where our goal came from. We had lots of energy all over the pitch."
Callum Styles missed the game through injury and Asbaghi said it was a minor knock so he could be back in contention to face Bristol City on Tuesday.