CALLUM Styles will be playing in the memory of his grandmother when he links up with the Hungary squad from Sunday.
Styles, 21, has been called up for Hungary's friendlies against Serbia on Thursday and in Northern Ireland the following Tuesday.
He was born and brought up in Bury, Lancashire but qualifies for Hungary through his late grandmother.
Styles is due to play in Barnsley's derby at Sheffield United tomorrow then fly to Hungary the following day.
He told the Chronicle: "I will be playing for her, her sons and daughters and all her family.
"I just want to make them all proud.
"Loads of people have been shocked since I got the call-up. I am not one of those to boast and I haven't told many people I am Hungarian."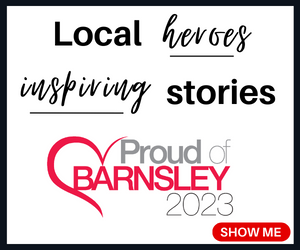 Styles added: "I'm buzzing. To receive the call-up is massive.
"I am excited to fly out and meet the lads and play on that level.
"I only found out my grandmother was Hungarian about two years ago.
"I knew she was from another country but didn't know which one it was.
"Around lockdown time I wanted to know more so I asked my mum.
"I mentioned it in the media and it circulated. They (the Hungarian FA) got in contact with me.
"It's exciting and hard to grasp what's going on.
"It's about living in the moment and not getting overwhelmed."
Styles has never been to Hungary and doesn't speak the language.
He said: "The meetings are all in English which is good for me obviously. The manager is Italian (Marco Rossi).
"I will try to learn a little bit of the language.
"I had a trip to Budapest booked, with my girlfriend, about two weeks after we went into lockdown so I had to cancel it.
"I have some relatives who live over there so hopefully they can come and watch. I probably won't have much time to look around."
Hungary have reached the last two European Championships while several of their players play in the German top flight. Styles said: "They are top quality players and hopefully that rubs off on me. I want to learn from them and the coach and pick up valuable skills.
"Playing international football will be the highest level, it doesn't get much better."
Styles broke through at left wing-back for Barnsley but had previously been a central midfielder, while he recently has been used on the right wing.
Asked what position he would play for Hungary, he said: "I think that's a job for when I get there.
"I will speak to the gaffer.
"Obviously he will see me in training, try me in a few positions, and judge it off that. It will be 'test him here, test him there' and then see what fits the team."
Hungary are due to play England in June. Styles said: "I can't look too far ahead but I have noticed they play England which should be fun."
Styles is looking forward to playing at Bramall Lane, as Barnsley look for a fifth win in nine games having cut the gap to safety from nine to two points.
"It's within Yorkshire, they are a big team. We want to win, they want to win. It should be a good game and we'll be looking to take the three points.
"They have done really well but had a little unsteady patch recently and we have to capitalise on that.
"We go there with confidence.
"We just need to do our best for the fans because it's one of the biggest games of the season for them. The fans have been great recently and all season.
"We just have to get that win for them and to give the whole place a real boost.
"It was a matter of time before we started winning. We've been playing well but the results weren't going our way.
"The start of the season was seeping into that. We've kicked that out of our game now. It's been a gradual build-up of good performances and now results.
"When results weren't going our way we didn't panic because we knew performances were good, we were just unlucky and made little mistakes.
"When we eradicate those we look very comfortable in games."
Styles was part of the squad that stayed up on the last day two years ago having been nine points adrift with 14 games left. He said: "When results weren't going our way we didn't panic because we knew performances were good, we were just unlucky and made little mistakes.
"When we eradicate those we look very comfortable in games."
Barnsley centre-back Michal Helik is in the Poland squad for their World Cup play-off against either Sweden or Czech Republic on March 29. They host Scotland in a friendly on Thursday.