Analysis from Barnsley's 1-1 draw at home to fourth-bottom Reading which kept the gap between the two sides at five points with seven games left. Carlton Morris scored in the fifth minute but the visitors were the better side and levelled in the 81st.
RELEGATION ALMOST CERTAIN AFTER HUGE OPPORTUNITY MISSED
This game was a fantastic opportunity to cut the gap between third-bottom Barnsley and fourth-placed Reading to two points and be breathing down their necks with extra momentum and confidence as they rounded the corner into the final sprint of this marathon relegation battle.
Instead the Reds remain five points from safety with 21 left to play for, which they will surely need at least two thirds of to have any chance of survival. Reading, although a clearly flawed side, have enough attacking talent to pick up at least a couple more wins against a series of mid-table opponents with nothing to play for.
That is likely to leave their points tally in the low to mid 40s so, to match that, Barnsley must probably win five of their last seven games. That feels like far too much to ask of a side who have won six of 39 and now go into a run of three away games in their next four fixtures with the EFL's worst away record.
Barnsley have taken more points in the last ten games than the previous 29 but they have only won one of their last six - not survival form. And this performance showed why they are in such trouble.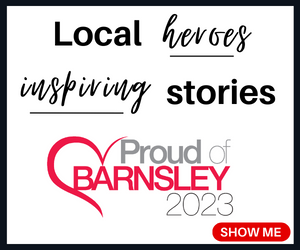 REDS SIT BACK AND ARE PUNISHED, AGAIN
After taking a fifth-minute lead through the excellent Carlton Morris, the Reds did not have another shot on target and dropped increasingly deep before conceding. Reading had four good chances before the break and, although they did not create any for the first 37 minutes of the second half, they had plenty of possession deep in the Reds' half as the hosts could not break out.
That comes down to a lack of experience and leadership on the pitch, but also the directions from the sidelines.
Head coach Poya Asbaghi denied his side dropped deep, saying the leveller was purely down to poor defending, but he must know his side are almost incapable of holding onto a lead so should at least have considered trying to score again.
Callum Brittain - who missed a big chance at 1-1 - said post-match that the team 'didn't know what to do' after taking the lead, which is damming of the players and coach whose predecessor's tactics were criticised publicly by Brittain in October. It came across as a confused and disjointed Reds outfit on the day they needed to be their most united and on-message - which they had been often in February and March.
Barnsley defended manfully with 26 of the game's 28 clearances, but are simply not good enough, collectively, to withstand the sort of pressure they allowed Reading to apply. They will always make a mistake and crack.
We have seen that all season, including recently with Stoke and Fulham scoring late levellers. This is a longer unbeaten home run - six games - in all competitions than Barnsley managed through all of last season when they finished fifth, but it is also tinged with regret as the three draws saw equalisers scored after the 80th minute.
They have lost 13 points in the last 15 minutes of games this season, gaining none. They seem to run out of steam very often and have few good options off the bench, to see a game out.
The times they have won recently, against Middlesbrough, Hull City and Bristol City, were when they continued attacking after taking the lead and scored again. Why they did not try to do the same against a side who had conceded 74 league goals this season and the most shots on target, is baffling.
The Reds worked particularly on set pieces in the international break, having scored from two against, Bristol City in the previous home game, but had just one of the match's nine corners and a couple of free-kicks. All they offered for 90 minutes after the goal were two harmless headers that were never going in.
The crowd began the second half by chanting 'red army' repetitively for at least ten minutes but became quieter as their side retreated towards their goal, and created an extremely nervy game.
Paul Ince, the Reading manager, said that they 'smelt and sensed' that Barnsley had dropped back too much and 'there was only one team that was going to score' - he was right.
SURPRISING WAIT FOR ATTACKING SUBS AT 1-1
After the leveller, it seemed as though the Reds would throw all the substitutes from the bench onto the pitch to find a winner.
But Asbaghi waited ten minutes, until injury-time, before bringing on Victor Adeboyejo who has just returned from injury, while he did not introduce Aaron Leya Iseka who has had a poor season but at least has shown some finishing ability.
Asbaghi said he felt all his attacking players were still capable of producing a moment of magic but it seemed like such desperate times that he could have taken off defenders for strikers and been in all-out attack for the 15 minutes at 1-1. The fact that he didn't suggests, despite asserting he wanted to win, that he felt a draw keeps Barnsley in contention to stay up which is difficult to agree with.
BIG BRITTAIN MISS AT END
Asbaghi was nearly spared criticism for the above when, in the 95th minute, a cross from the left picked out the unmarked Brittain at the back post but he directed his shot back across goal and Tom McIntyre blocked.
A huge Brittain miss may have cost Barnsley promotion last season, against Swansea in the play-offs, at the end of an excellent individual campaign. He has found it much tougher this season and again missed out on his first Barnsley goal, this time in all likelihood condemning them to League One football next season.
If it had gone in, it may have been a season-changer for both clubs and the kind of epic goal and celebration that starts something special.
Brittain made some excellent blocks and was good in the air defensively. But he struggled in the first half against the dangerous £3.5million signing Ovie Ejaria and lost the ball a few times trying to play out from the back, with a pass percentage of 43.
Others had difficult afternoons.
Morris took a whack on his leg after about 15 minutes and, after looking like might have to come off, soldiered on and was a handful for the visiting defence whenever the ball was near their goal. But that became more rare as the game went on, with the three attacking midfielders behind Morris making little impact.
Amine Bassi was the best of the three, registering his fourth assist of the season which is the most of any Barnsley player.
But he lacked the individual magic of previous games, as did Domingos Quina who had a particularly poor match and lost the ball regularly. Bassi and Quina combined to give Reading the ball a couple of times as their previously good connection was broken on Saturday. Callum Styles, the other attacking midfielder, worked hard and made the most tackles but was almost anonymous in attack and came off late on with a niggle. He was replaced by Clarke Oduor, on his 50th Reds appearance, who struggled to make an impact and was beaten easily for the leveller.
Central midfielders Matty Wolfe and Claudio Gomes had allowed runners to flood into the box for that goal.
To have two 21-year-olds who had never started a senior game before this season in their engine room, against ex-Red Danny Drinkwater who has won the Premier League and played for England, summed up Barnsley's problems caused by their naive recruitment.
The duo battled hard but struggled to gain any consistent control for the Reds, with Gomes often coming out second best when trying to win a loose ball and Wolfe lucky to get away with a lost tackle and sliced clearance in his box.
They could not contain the dangerous John Swift who operated between them and the back four, starting centrally then drifting out to the wing.
HELIK INJURY A BIG BLOW BUT KITCHING IMPRESSED
The news that Michal Helik is likely to miss a few games, potentially the whole season, with an injury picked up in training made a bad day even worse.
The Poland centre-back has been one of the Reds' best players this season and one of the rare consistent performers and leadership figures.
The blow was softened somewhat by the performance of stand-in Liam Kitching who has impressed in recent weeks after a difficult season. He was very solid but he must now keep up that standard of performance.
Alongside Kitching, Mads Andersen was dominant with seven clearances and kept £5million signing Lucas Joao quiet, while recovering from a couple of heavy hits which clearly hurt him.
Remy Vita, at left-back, brilliantly whipped the ball off the toes of Tom Ince who looked sure to tap in five yards out late in the first half.
Goalkeeper Brad Collins missed a couple of corners but made three good saves.