CALLUM Brittain was disappointed to miss an injury-time chance in Saturday's draw with Reading but believes he will get more opportunities to score important goals in his Barnsley career.
The 24-year-old wing-back was free at the back post in the 95th minute but his close-range shot was blocked by defender Tom McIntyre.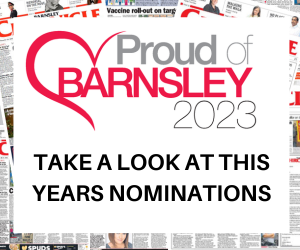 Brittain is yet to score for the Reds in 77 appearances
He told the Chronicle: "It's come to the back post, I tried to keep it on target. Unfortunately it was blocked but it could have gone through his legs or been deflected. I obviously wanted it go in but it didn't and it's unfortunate."
Brittain mainly played as a right wing-back last season and the first half of this campaign but recently has been used as a right-back in a back four.
"It will be a lot tougher to score in a back four, it limits how much I get forward. If I score it will mean the world to me. I back myself to take the next chance and I think I will get one, but my first job is to defend."
The 1-1 draw with Reading left Barnsley five points from safety with seven games to play.
Brittain said: "There is belief we can stay up. We are leading games, especially at home. We need to stop conceding late equalisers, and get some good away form going.
"If there is a time to dig deep and get 100 per cent out of the lads, it's now. If we don't, we're going down."