THERE is a break clause in Poya Asbaghi's contract at the end of the season but the decision whether to trigger it will not be made until the end of a relegation fight the club still considers to be live, says chief executive Khaled El-Ahmad.
The Swedish head coach was appointed in late November, when the Reds were four points from safety, following the sacking of Markus Schopp who won one of 15 league games.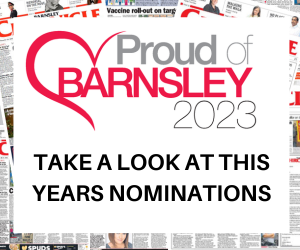 Asbaghi has collected 18 points from 21 league matches, leaving the Reds third-bottom.
They are eight points adrift of fourth-bottom Reading who drew 1-1 at Oakwell on Saturday and won 2-1 at home to Stoke City on Tuesday.
Barnsley have seven games to play – compared to Reading's six – starting with tomorrow's trip to play-off hopefuls Millwall.
The Chronicle understands there is a clause in Asbaghi's contract for Barnsley to end his employment at the end of the season but no decision has been made.
El-Ahmad said: "There is a clause but the situation is under review. It will be mutual. The decision will be made so that when pre-season starts everything will be in place."
Asbaghi told the Chronicle: "I don't think this is the time to talk about my future. We are at a really crucial point in the season. Myself and the club are comfortable with where we are and we have been transparent from day one.
"We will talk about it at the end of the season, and decide what is best for both me and Barnsley, but all our focus now has to be on the last seven games."
Only Peterborough United have collected fewer points than Barnsley since Asbaghi was appointed.
He broke the club record with an 11-game wait for a first league victory but then won three out of four before only one in the last six.
Asbaghi said: "It's been difficult the whole time I have been here but, of course, we are now dependent on other teams' results. There are still enough games. We know it's tough but our job is to do everything we can then see what happens after the last game. We can't give up because it's eight points and then it turns out that Reading loses their games. Our job is to make sure we at least don't feel like that.
"We have a young team, maybe if we had a team of 32 or 33-year-olds, they might start to feel the challenge is too big and not have as much energy. I don't see that with our team. To keep the faith up has never been an issue. I hope it stays like that until the last game.
"We need to keep the level from the last ten games, the points from that time are worthy of a team who is chasing the play-offs to the Premier League. If we maintain that level we give ourselves the chance. But it depends on Reading and, if they keep up their good form, it's going to be difficult no matter what."
Asbaghi has split opinion in the fanbase, with some criticising him for allowing the team to drop very deep when leading in recent games and conceding costly late equalisers.
CEO El-Ahmad said: "I review every game and I ask him questions.
"When I listen to the tactics and see the reviews, I wouldn't say they are telling the players to sit back.
"I don't know if it's just tactics.
"I think it might be various things – the fitness, or psychological factors, the pressure of the situation we're in.
"We will continue to look into why we keep conceding late goals."
On the late goals, Asbaghi said: "We know we have been really, really good until the 82nd minute. If you look at the last ten games, we have had 2.2 points on average at the 82nd minute, which is better than Fulham who are crushing the league. But as impressive as that is, it is unimpressive what we do after that.
"There are a lot of reasons. We try to press high and have a pretty direct approach which has been in Barnsley's DNA for a long time and when you combine high pressing with not resting long with the ball, you will get tired.
"We don't want to sit back for too long because, when we do, we are not the best version of ourselves.
"Then when we make substitutions we have not always got what we wanted from the bench.
"We are a young inexperienced team playing under a lot of pressure."
Asked if Barnsley would attack more now that they are eight points adrift with seven games to play, Asbaghi said: "Our approach has always been to try to win.
"But Barnsley is not the only team who wants to win, the opponents do as well.
"Against Reading we really went for it at 1-1.
"We played with only one central midfielder and we wouldn't do that if we were happy with the draw.
"Our mentality is always to go for the win when we are drawing."