MATTY Wolfe admits some Barnsley players have been 'just going through the motions' in recent games and said: 'I haven't been good enough at all.'
The 21-year-old midfielder – who has come through the Oakwell academy – started both the 2-1 loss at Huddersfield Town on Friday, when the Reds were relegated to League One, and the 2-0 home loss to Blackpool on Tuesday.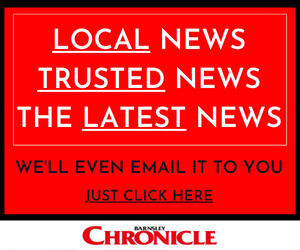 Wolfe told the Chronicle: "It feels like a lot of players, including myself, have just been going through the motions. I have watched the Huddersfield game back and I passed the ball out of play about four times. It's the hurt from being relegated, but it's not good enough. The fans are paying money to come to watch us.
"They need to see a team that is putting everything in. A lot of fans left early on Tuesday, my dad thought about leaving early as well which says a lot when I am playing. We have lost a high number of first and second balls, 60 or 70 per cent – those are the things Barnsley should be much better at. We were bullied all over the pitch against Blackpool.We have to put in a good performance on Saturday (at home to Preston), running and tackling. If anyone is not, we'll put it right."
Wolfe added: "Having watched the Huddersfield game back, it looks like there's no fight. No one wants to see that.
"That's the bare minimum. We weren't at the races. We haven't been good enough this season and I know a lot of fans aren't happy with how the club has been run. But we have to take ownership as players, for performances and results."
Wolfe burst into the team in January for the first time and has started 11 games.
He said: "I haven't been good enough in the last couple of games, at all.
"With mine and my family's expectations, in the past when I have not played well, I have beaten myself up about it.
"But it's my first Championship run of games and I have to keep going.
"When I first came into the team, we were playing well, and I was thinking we would stay up. But in football, things change very quick. Results went against us and now we're relegated.
"It's been a good learning curve for my career and I will take it with me."
Barnsley are currently last. Wolfe said: "It's embarrassing that two teams have had points deductions but they are above us. The target is to not finish bottom."
Barnsley have one of the youngest squads in English football. Wolfe said: "It always helps having a couple of experienced players. But we are a young team at Barnsley, we can't think that we can't play well without experienced players. We should be able to roll our sleeves up."
Wolfe is enjoying working under caretaker Martin Devaney and Tom Harban whom he knows from the academy.
"I think he deserves the job, he's been here a long time, knows a lot about football and he's a great guy.
"Him and Tom are both brilliant people and they deserve an opportunity.
"They are just enjoying it and getting good experience."