JASPER Moon has been glad to get back into first team action for Barnsley for the first time since a 'devastating' error at hometown club Coventry City in February.
The 21-year-old centre-back was at fault for the Sky Blues' injury-time winner, having been brought off the bench, then did not feature again under head coach Poya Asbaghi. But, since the Reds were relegated a fortnight ago and Martin Devaney took over as caretaker, Moon has started both games – his first action in more than two months.
Moon told the Chronicle: "Obviously the Coventry game was hard. It was probably the worst place for me to do it.
"The lads weren't happy in the dressing room but the manager (Asbaghi) came in and calmed it all down which really helped me. He was really good.
"But now I feel fine and confident again. I have put it behind me, what has happened has happened and you can't change it. After the game I was gutted and devastasted. But you can't dwell on it too much.
"It has been really good to play a few games in the last weeks and that helped me put it behind me."
Moon has started 17 league matches this season, mostly before Christmas when he was one of the youngest players with the least experience.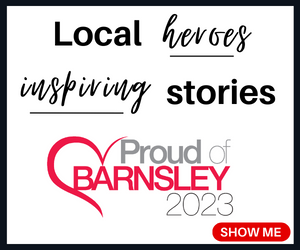 But, in Saturday's loss to Preston, he was older and had played more games than several of his team-mates.
Moon said: "It was different.
"For most of the time, I have been the youngest player in the team.
"In training we do 'rondos' and the youngest player picks up the bib. Recently I haven't been picking up the bib. It's been quite weird. It's good for the club to have all these young, talented players coming through."
Moon was part of a back three that also featured Liam Kitching, 22, and 19-year-old debutant Jason Sraha.
"We're all still learning and gaining experience so to do it as a three was quite good. It's going to be hard being so young. I had to talk to Jason a bit but he's a good player and knows what to do.
"It is hard when you're playing in a team who haven't played together, you don't know what your mate next to you is going to do."
Moon has enjoyed working with his former under 23s boss Martin Devaney who is now caretaker manager.
"Martin and Tom (Harban) have tried to boost us as a team and make training enjoyable. It could be down in training but they have made it fun which makes people want to work hard.
"He (Devaney) has a desire to win and good man management.
"With his reputation from playing and coaching at Barnsley, he knows what the fans want. It would be good if he took over but it's not my decision."
Asked what he wanted from tomorrow's last game at West Brom, Moon said: "A win. I don't see why we wouldn't go for a win. They are a top team with top players but, if we show the right character and desire, we can go for the win."
Asked for his plan after the season ends, Moon said: "I will have a little break, reflect on the season and set some new targets for next season.
"As a character I want to be a leader and that's something I will try to do in League One next year. I want to really make a name for myself."