After the Reds finished last in the Championship with the lowest tallies of wins and points for 69 years, we look at some of the club's other relegation campaigns.
2017/18
Barnsley had been on poor form under Paul Heckingbottom before he left for local rivals Leeds United in February – exasperated with the latest transfer window.
They slipped into the relegation zone under caretaker Paul Harsley and then new boss Jose Morais, a former assistant to Jose Mourinho, won just three of 15 games – baffling players with his tactics and team talks and often making little sense in press conferences.
Home wins over Brentford and Sheffield United meant they were out of the relegation zone going into the final day at Derby County but a 4-1 defeat and a win for Bolton Wanderers over Nottingham Forest, having been 2-1 down on 85 minutes, confirmed relegation.
Bolton went into administration months later and that experience encouraged the Reds owners – who had bought the club in December – to push for better governance and swifter punishment for clubs who break the rules.
2013/14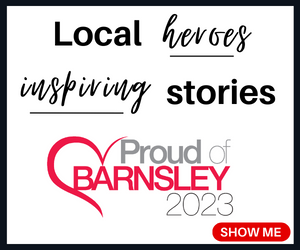 David Flitcroft had overseen a 'great escape' the previous season, from seven points adrift to the final day survival at Huddersfield, but was sacked the following November with two wins from 17. The legendary Danny Wilson took over but could never get them out of the relegation zone and they went down in the penultimate match at Middlesbrough.
The Reds scored just 22 home goals that season, a club record that has been beaten this season.
2001/02
Barnsley reached the play-off final two years earlier but slipped into the third tier for the first time in more than two decades. The likes of Neil Shipperley, Adi Moses and Matty Appleby left in the summer of 2001, followed in October by manager Nigel Spackman after a 3-1 loss at Sheffield Wednesday. His replacement Steve Parkin arrived from Rochdale, along with midfielder Gary Jones, and soon embarked on a 13-match unbeaten run which lasted almost three months but included more draws than wins.
A nine-match winless run sank them back into trouble and they were eventually relegated in their penultimate game at home to Norwich, who won 2-0. Barnsley would enter administration later that year.
1971/72
The Reds were relegated from Division Three.
After an opening day 4-2 win over Walsall, they collected just five points during a 13-match winless run during which they sold star player Pat Howard to Newcastle while Johnny Steele, who had been manager for 11 years, became general manager and was replaced by John McSeveney. Another winless run in double figures followed and they eventually were relegated on the final day when they lost 1-0 at Port Vale.
Their goals tally of 32 is a club record low.
1964/65
The last time Barnsley finished last in any division, until now, and the last time they only won one away game – which may be matched tomorrow.
The Reds dropped into the fourth tier of the Football League for the first time in their history, having narrowly stayed up in the previous two seasons.
They struggled defensively, conceding a whopping 90 goals, and sold their top-scorer Tony Leighton to Huddersfield in January. A 1-1 draw at Oldham sent them down with two games to play, followed by a harrowing 3-0 loss at home to Workington, in front of a crowd of 2,128.
1958/59
The Reds were 12th in Division Two at the turn of the year but then went on a 15-match winless run, with 12 defeats including the last seven in that sequence. They beat Swansea to give themselves a chance of survival but were then crushed 5-0 at Sheffield Wednesday and were relegated on the final day in a 3-1 home loss to Leyton Orient. Manager Tim Ward had faced criticism for dropping star player Arthur Kaye while even the 17 goals of Lol Chappell could not keep them up.
1952/53
The only season statistically worse than the current campaign. Angus Seed, a World War One hero who had been manager for 16 years while developing the likes of George Robledo and Tommy Taylor, fell ill and died in February in Kendray Hospital of bronchitis. They did not win in their last 23 Division Two matches, losing 18 including runs of seven then nine successive defeats, under first Seed then caretaker Bob Shotton then permanent replacement Ward. They sold Taylor, their best player that season who would play for England before dying in the Munich Air Disaster, to Manchester United for £29,999 and another star man Eddie McMorran to Doncaster. They were relegated with four games to spare after a 1-0 loss to Southampton and finished with five wins and 18 points – 23 when converted to three for a win – while they lost 29 league games and conceded 108 goals. The Reds had also been relegated from Division Two in 1932 and 1938.