BARNSLEY Schoolboys under 14s are hoping to make more history when they play in the English Schools FA national final at Stoke City's ground on Friday morning.
They are due to face Aldershot from 11.30pm, after becoming the first town team to reach a national final in 24 years.
Jimmy Whitehead, who has coached the team for four years, said: "I'm so so proud of what they have done.
"It's a culmination of four years of work. Whatever happens in the game, everyone in Barnsley should be proud of them, but they really want to win.
"Barnsley won it in 1949, 1961, 1991 and shared it in 1998. So it hasn't happened very often since the tournament started in 1904. If the lads win it, it could be the biggest thing they ever achieve in football. But hopefully we can get a professional footballer or two out of this team."
The finals for all age groups have been scheduled throughout the week at Stoke's stadium.
"We've been given a good time slot because we're on first which means we will use Stoke's changing rooms and go down the tunnel whereas the teams in the later finals warm-up in the academy zone. It will be a better experience for that.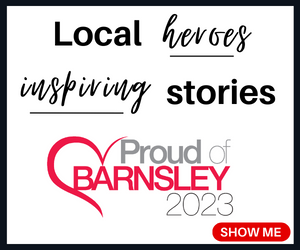 "It's a 30,000-seater stadium so it's a great venue.
"The lads have worked really hard and this is their reward. They are really looking forward to it.
"It will be difficult to prepare for a stadium like that, there will be some nerves around but that can be a good thing.
"A lot of the lads have played in finals before and a lot of them are at academies so they have played at decent grounds before. I don't think it will faze them."
Whitehead believes Aldershot will be favourites for the game but thinks his team can cause an upset.
"We're slight underdogs because Aldershot won it last year and they were unbeaten for two years before losing on penalties in the Hampshire Cup final last week. We know they are beatable but we don't know how they will react to that loss. I think it will be a very close game.
"We have worked hard in training and we have a gameplan.
"We've worked a lot on set pieces.
"We already know who will take penalties, and in what order, if it is a draw after 70 minutes."