JORDAN Helliwell, Charlie Winfield and David Bremang have been given contract extensions with Barnsley.
The trio have mainly played in the under 23s but Bremang and Helliwell both appeared for the first team at the end of the latest season while Winfield is recovering from a serious injury. The deals are understood to be for another year.
Helliwell, who has been in the academy for a decade, made his league debut in the penultimate game at home to Preston and started the last at West Bromwich Albion. The 20-year-old from Wakefield can play either right-back or central midfield. He said: "I was nervous about whether I would get a new deal. I still didn't know when I played in the last few games but, after the West Brom game, I knew I would. My family were so happy and, because I've been here so long, it means that bit more. It's brilliant.
"I couldn't believe I was playing in the Championship, it felt unreal. To start against such an experienced team in West Brom was very tough but I thought I did well. There is a lot to work on but I am pleased with how I played.
"I can play both right-back and central midfield just as well.
"I will come back to pre-season and work hard then hopefully I get a chance to play more minutes next season."
Winfield, who turned 20 earlier this month, impressed on loan at Reds' 'sister club' Esbjerg in Denmark before Christmas. The left-back from Wombwell – who has been at Barnsley for nine years – was due to compete for a place in the first team but sustained a serious knee injury which is likely to keep him out until November. Winfield said: "I am over the moon to sign. It's exciting and I am looking forward to the future.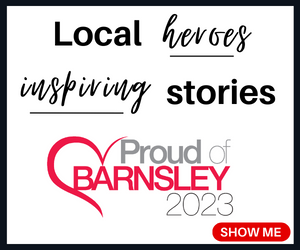 "It's massive to be at your hometown club. There are a few of us and hopefully we can all get on the pitch one day.
"Esbjerg was a good experience, I had to mature on and off the pitch. It's been a difficult season for them but, when I was there, we were on a bit of good form.
"I had to get used to the pace of men's football. I came back hoping to break into the first team then got injured.
"I have a lot of motivation to get back. When things like that happen you just have to stay positive, and signing a new contract shows the club trusts me.
"My aim is to play for the first team next season and help them to get back into the Championship.
"I have seen the other academy lads play and I want to do the same."
Bremang, a 22-year-old striker who joined last summer after leaving Coventry, was the top-scorer for the under 23s then came off the first team bench twice in the second half of the season. He said: "I wasn't confident I would get a new deal but things change and I am glad it's happened.
"I am happy with my season – to finish as top-scorer for the under 23s and get a few appearances for the first team.
"Next season is the biggest of my career and, if I work hard, I should be able to get chances in the first team.
"Hopefully whoever comes in as head coach has faith in me. I am a big physical striker who likes to press from the front and also run in behind."