RYAN Burrows is delighted with a 15-year career in professional rugby union and believes this summer was the right time to retire.
The 34-year-old from Wath played for Rotherham Titans, Leeds and Coventry in the second tier as well as a stint with Newcastle Falcons in the Premiership and the European Cup.
He has now retired and will work at Wath Academy as a rugby coach as well as playing for Sheffield RUFC.
"I would rather retire a year too early than a year too late," said Burrows.
"I am very confident I could still do it at that level.
"If I could just turn up on a Saturday and play, I would.
"But that's not the way it works.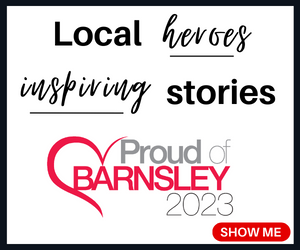 "I have played professional rugby for 15 years and 11 of those have been on the road. I owe it to my wife and girls to be home a hell of a lot more than I have been.
"This new job came along at the right time and I couldn't turn it down."
Burrows cited former England international Mark Wilson as the best player he played alongside and, in terms of opponents, mentioned New Zealand World Cup winning duo Ali Williams and Julian Savea as well as France legend Louis Picamoles.
Asked for the highlight of his career, he said: "It's got to be playing in the Premiership with Newcastle.
"We also went to Philadelphia and Mauritius for games.
"My six years at Leeds were amazing, especially when we got to the play-offs.
"I have been part of some great clubs and teams so feel very privileged to have been involved in that for as long as I have. With the nature of the sport, some lads don't get five or six years never mind 15. I am very happy."
Another man from the same school year to have retired from professional sport this year is British champion boxer Josh Wale, who went to Wath Comprehensive School with Burrows and now they have kids the same age.
"We have had a laugh about it.
"Josh has been doing it 15 years.
"Boxing is a hell of a lot more attritional than what I have been doing.
"I wouldn't like to have been punched in the face for that long.
"But for him to come out of it injury-free, and thriving businesses-wise, is brilliant to see.
"It's a tough decision for us both but also easy because you have to put your family first.
"It's funny that both retirements came a few months apart. But I would like to think we can both look back at our careers and be proud. It's probably pretty rare to have two lads from Wath, who were in the same year at school, have had careers like we have."