REBECCA Brown is delighted to have fulfilled her late father's dream by being selected for the Great Britain shooting team.
The 26-year HGV driver from Darton is due to represent GB at the European Compak Championships in Spain later in June.
Her father David Brown and grandfather Richard were keen clay pigeon shooters – as well as running the family business Brown's Plant Hire – while her brother Tom has previously represented Great Britain.
Rebecca said: "My dad got me into shooting and I grew up with it all around me.
"He really wanted to see me in the Great Britain team, but he died three years ago so never got to see it, which is upsetting.
"But I just hope that my dad and my granddad are proud of me.
"My brother Tom has been called up for Great Britain twice, but he just missed out this time. The fact that we have both been in the GB team is nice.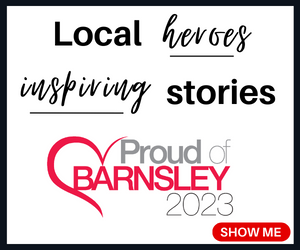 "He's proud of me as well."
Rebecca is looking forward to donning the GB kit and competing against the best shooters on this continent.
"I have competed for the North of England but never for England, so to go straight into the GB team is a big achievement.
"I did the selection process just to have a go and didn't think I would get it.
"I hadn't done much shooting since Covid, and I missed out on the GB team narrowly a few years ago, but I managed to get in this time.
"It's pretty much as far as I could go in this sport, to represent Great Britain, so I am really proud.
"My disciplines are not part of the Olympics so the only one bigger than the Europeans is the World Championships.
"There are try-outs for that later in the year so I would like to try to get there as well."
Rebecca is going to Spain for the experience but hasn't ruled out returning with a medal. There are individual and team prizes up for grabs, as well as a lot of bragging rights.
"I haven't said to myself I am going for a medal, but that would be a big bonus.
"I am mainly going there for the experience of competing at that level for my country.
"It's a once in a lifetime opportunity and I am proud I have managed to do it."
What does she like about the sport?
"It involves a lot of hand-eye co-ordination, but a lot of it is subconscious.
"It comes naturally and you don't think about it. It's quite a stress-relieving sport. It's nice to just focus on the targets and not think about anything else.
"There is a real good community in the sport as well. I have met people from all over the world and in the UK as well."