BARNSLEY insist there will not have to be a 'firesale' this summer but they have already agreed with some players that they will leave during the transfer window.
The Reds have admitted they will have to sell players this summer to offset the roughly £7-8million for being relegated in League One. But the board have injected £1million in equity and could do so again later in the window, as they target a promotion challenge next season.
The likes of Michal Helik, Mads Andersen, Callum Styles, Carlton Morris, Cauley Woodrow, Brad Collins and Callum Brittain could attract interest from other clubs.
All those players' contracts expire in a year but the Reds have an option to add a season to the deals of all except Helik and Woodrow.
Chairman Neerav Parekh told the Chronicle: "The last time we came down (in 2018) we had a cash buffer in the bank, we could afford to keep the entire squad and the (Daniel) Stendel season was magical.
"This season we will have to sell a few players but the reason why we have put in a million pounds and might put more in later in the summer is that we don't want to sell for the first offer that comes in. If that means players run down their contract and leave for free, then so be it."
Parekh was asked what would happen if, come the final weeks of the window, Barnsley had not made anywhere near £8million through sales and were only receiving bids well below their valuation.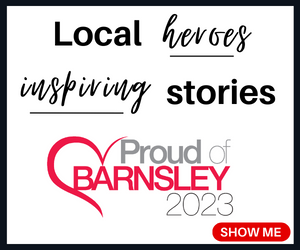 "It's a trade-off. You can't have the club run out of cash so you either accept bids that are not ideal or you put more money in. There would have to be a board decision at that point."
The Reds are likely to move players out before bringing many in, but have not ruled out some signings in the near future.
Parekh said: "We will have to sell to buy because we are in a financial hole.
"We have put money in so there will be a bit of grace to bring a few free transfers or players for low fees."
The Reds are hoping to have made signings by the time pre-season starts in full on June 20.
Chief executive Khaled El-Ahmad said: "We are speaking to some players.
"The intention is to get as many in as possible before pre-season starts.
"We have a bit of flexibility for transfer fees now if we find the right one.
"It is difficult when you don't know which players are leaving, but it's an exciting part of the challenge."
Parekh said that several loan deals are likely to 'bridge the gaps in our financial situation.'
The transfer window is due to officially open on Friday next week, but many deals across the EFL have already been announced. El-Ahmad said: "We have received some official bids but none we have accepted.
"Certain players have been here a long time and maybe it is time to leave.
"That has come from them and us.
"For some it is time to move on and some should continue to play for Barnsley Football Club."
Asked whether it was realistic, in a market still recovering from Covid, to expect to make £7-8million in sales this summer, El-Ahmad told the Chronicle: "Good players always have value.
"The window is just about to open so we will see what happens. Certain players have one year left and there are several factors that will dictate the price or if we think we should sell them.
"If they have longer contracts, it gives us leeway but it depends on what the club wants and the offer that comes in.
"With the capital injection from the owners, it gives us time to get the right valuation for players coming in and players going out."
El-Ahmad said none of last season's loanees Amine Bassi, Claudio Gomes, Domingos Quina and Remy Vita would return.
"Unfortunately, I don't see any one of them coming back.
"We expressed our interest for some of them to come back but they did not want to play in League One."
Midfielder Romal Palmer and striker Victor Adeboyejo have both been offered new contracts – having been in and out of the first team squad last season.
El-Ahmad said: "It's an ongoing discussion. There is a deadline for them to decide. I want our squad to be as clear as possible by June 20."
Will Hondermarck and Will Lancaster have also been offered new deals and are thought to be likely to sign them in the coming weeks.
Barnsley had one of the youngest teams in English football last season, with some questioning whether a lack of experience and leadership led to relegation.
Parekh said: "We want youth and experience, with both to come through the data model.
"With experience, it is hard to find someone who fits in our budget and wants to be a leader.
"Sometimes you get a Michael Sollbauer, sometimes you get a Matt Mills."
El-Ahmad added: "If you compare the last season to the season before, there wasn't a big difference in average age.
"After my review, we can see we need the right squad balance.
"But we still want to have one of the youngest squads in Europe.
"It's just about getting the most competitive team on the pitch.
"I mentioned before that we would only sign players 23 or younger.
"The vision is that way because they are usually less injury-prone, they are cheaper, there is re-sale value and they can usually play the press and counter-press much more effectively. But we will look at the squad balance to make us more competitive. It's easy to just say 'experience' but, if it's not the right person, it could be more negative than positive. We are talking to people who are 27 or 29 as well as early 20s."