BARNSLEY FC's new board are not trying to buy the council's half of Oakwell but believe they are making progress in re-negotiating a rent agreement and have no intention of moving away.
New chairman Neerav Parekh admits the relationship with Barnsley Council had 'broken down' under his predecessors Paul Conway and Chien Lee, who spoke to other clubs about moving away.
The Reds are not intending to buy the council's half, as originally stated when Conway's group bought the club in 2017.
The other half of the ground is owned by the Cryne family, Jean and James, who own 20 per cent of the club and are both on the new board.
Parekh told the Chronicle: "We are happy with the current ownership.
"We want to work with the council. With my Barnsley fan hat on, at some point if we're not here and someone else takes over, having the council own the ground is sort of an insurance.
"I am happy for the council to own their half of the ground but we need a lease that makes sense for both parties.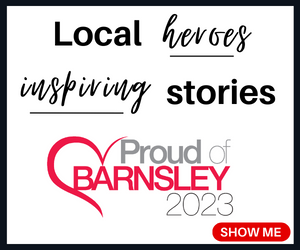 "The relationship with the council broke down some time ago but Khaled (El-Ahmad, chief executive) is rebuilding it.
"We are talking to them and hopefully we will have news soon."
El-Ahmad added: "I have told the council the intention is not to leave.
"We have hired an independent consultant, we have had workshops with the council.
"We had a meeting last week.
"It's not just about the lease, but it's about co-operating for the next 30, 40 or 50 years.
"So far everything has been positive."
Barnsley would like to make money from the stadium throughout the year, not just on matchdays.
Parekh said: "We want more venues that allow fans to stay around the ground before and after games, even on non-matchdays.
"We are talking about a sports bar, a hotel, and a kids' play area."
El-Ahmad is leading those negotiations as well as overseeing Barnsley's search for a new head coach and their transfer dealings.
The Swede, who arrived in September last year, is now working under a new board after the ousting of Conway and Lee.
He told the Chronicle: "My time here has not been easy – the environment I was dealt and what I had to do.
"I hope we are moving in the right direction.
"I say to myself and my staff, regardless of the board, we have to do the right things.
"I now have a good dialogue with the board and I think, for the club, hopefully they will provide the long-term stability and positivity that the fans want."