HOLLIE Naughton will be competing for Canada at next month's Commonwealth Games but the squash star considers herself a Barnsley woman.
The 27-year-old was born in Barnsley and grew up in Cudworth, attending Churchfield School, until the family moved to Toronto when she was ten due to her father's job.
Hollie said: "All my family apart from my mum and dad are still here.
"It's definitely more like home in Barnsley.
"It means a lot to play for Canada but my routes are English.
"Just walking around Barnsley, I smile because I have so many memories here.
"I learned how to play at Barnsley Squash Club at Shaw Lane.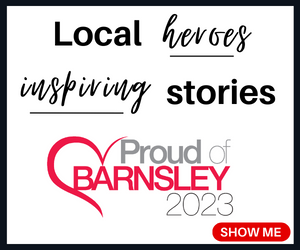 "My mum and dad also played, so I grew up running around the grounds there.
"I didn't properly start playing until I moved to Canada which is one of the reasons why I didn't play for England because I was never really in their system. I always progressed through the Canadian system."
From the age of 13, Hollie began to return to the UK in school holidays to stay with her aunt, who has played and refereed on the world tour, in Normanton and train at Pontefract Squash Club.
She is now based there most of the time.
"For the last five years I have been mainly based in the UK because there are a lot more players and a better system so it's easier to get to the top of the game.
"I stayed in the UK during Covid and decided this is where I want to be based full-time."
Hollie has been Canadian champion as well as winning silver and bronze at the Pan American Games, and three titles on the PSA Tour.
She was 'heart-broken' to miss out on selection for the last Commonwealth Games in Australia in 2018, as Canada decided not to send any singles players.
But she is delighted to have qualified for the games in Birmingham which run from July 28 to August 8.
She is currently ranked number 17 in the world and has been tipped to compete for a medal.
"It's like a home games for me.
"I will have a lot of friends and family there, and my parents are flying over.
"My target is a medal.
"I truly believe that is possible.
"I think I will be seeded in the top eight.
"It is probably the biggest event in squash.
"The English take it a lot more seriously than the Canadians because we have the Pan Am Games too.
"But training and living here, it's always been a big target.
"I really, really want to medal."
Hollie is looking forward to playing in front of British crowds, even if they won't be supporting her.
"Some of the best players are British so I could come up against them. Hopefully I don't face them too early because the crowd definitely won't be supporting me.
"It should be a really good atmosphere and I am excited to take it all in."
What does she want to achieve in her career?
"I want to break into the top ten and advance to the later rounds of big tournaments.
"Winning something like the British Open would be a highlight."