Whoever the new Barnsley head coach is, they must bring success on the pitch and organisation in the team, which has been badly lacking, but patience may be required following historically bad season and expected summer sales
WIN SOME GAMES OF FOOTBALL
BARNSLEY supporters have been starved of success in recent years, especially in person.
They had to watch the superb 2020/21 campaign from home then returned last season to see just five wins from 23 games at Oakwell and the fewest Reds goals there ever.
The previous two permanent bosses, Markus Schopp and Poya Asbaghi, posted the two lowest ever win percentages by a Barnsley manager or head coach.
What happens on the pitch is usually the biggest factor at any football club and, if the Reds start winning, then the off-the-field concerns and pain of last season will begin to, if not disappear, at least fade from focus.
Ideally, they should look to surpass last season's total of two away wins in the opening weeks, and the tally of six wins in total in the first few months then be closing in on the paltry 30 points and 33 goals by Christmas. That would totally alter the mood around the club and town.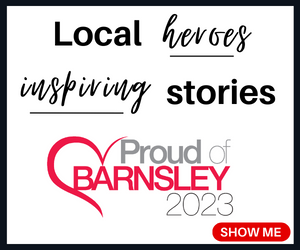 A fast start may be difficult, following a summer of expected major change in the playing squad, and the long-suffering supporters might need to be patient at first, but the expectation will always be for Barnsley to be competing for promotion in the third tier.
BE AUTHORITY FIGURE WITH CLEAR PLAN
When Barnsley have had their most success in recent times, it has been under managers or head coaches who have a strong personality and are tough taskmasters.
The likes of Valerien Ismael, Gerhard Struber and Paul Heckingbottom were not cruel, but they instilled discipline and organisation.
Those traits have been badly lacking over the last year when the young struggling squad seemed to need a real authority figure to guide them.
As for tactics, it is still unclear what Markus Schopp's were as the club abandoned Ismael's direct but allegedly unprofitable style and employed someone who seemed incapable of explaining to his players what he wanted them to do, especially in attack.
Schopp's replacement Poya Asbaghi was a better coach but was unsuited to being parachuted into a Championship relegation battle and, with limited resources, was often too defensive and made poor substitutions.
Neither seemed to be the natural leaders of men who could bring a whole club together like the Reds need someone to do this summer.
One of the criteria for the current head coach search is a focus on pressing football, something that had been in the club's 'DNA' in recent years but was barely present last season.
It is a style of play that has worked well for the Reds in the past and one that, when played well, can energise fans while overwhelming opponents.
BE READY FOR BUSY SUMMER AND MANY SQUAD CHANGES
Again the busy transfer window could make this difficult, but Barnsley need to get back to basics with summer of hard work on the training ground with a boss who puts his ideas across clearly and inspires the players while getting them very well-drilled individually and collectively.
The squad that the new coach meets in the coming weeks when pre-season gets fully underway is likely to be significantly different to the one he has to pick from on September 1 after the transfer window closes.
It has been well-documented that the Reds will sell players this summer, to offset the relegation debts.
But it is unclear how many they will have to offload to make up the roughly £7-8million shortfall, in a slow market following a terrible season.
The majority of Michal Helik, Mads Andersen, Callum Styles, Cauley Woodrow, Carlton Morris, Callum Brittain and Brad Collins appear likely to leave this summer.
It is just a question of whether the Reds' valuation will be met and, if not, will they have to accept cut-price bids or sell more of the above players than they ideally want?
The board have put £1million in and could make another contribution.
But it is unclear how much of the debt they can fund.
It is going to be a tricky summer of trying to get the best price for players devalued by relegation while also leaving themselves time and money to replace them and add to the squad.
They are also hoping to redress the balance of youth and experience which they got badly wrong last season.
Styles' profile is likely to be growing during his international duty for Hungary against some of the biggest countries in world football.
His comments this week suggest he is one of the players chief executive Khaled El-Ahmad has agreed with that this summer is the right time for them to leave Oakwell.
Helik and Woodrow, both out of contract in a year, are others thought to be likely to leave.
Morris, Andersen, Collins and Brittain have all shown they have Championship quality, although Brittain had a particularly tough relegation season.
Their fates are likely to rest on what bids, if any, come in for them and how much money is generated by other sales.
Fringe players and loanees from last season could also be off-loaded although, in many cases, not until the new boss has assessed them.
It could be a tough window which may require patience from supporters and the new head coach.