MICHAEL Duff says Barnsley can't 'wallow' in last season's failures but admits it may take time to reconnect the club with the fans.
The 44-year-old has joined the Reds as head coach on a three-year deal after moving from their fellow League One club Cheltenham Town.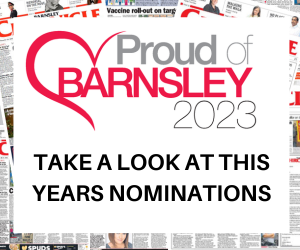 Barnsley are reported to have paid about £100,000 in compensation.
One of Duff's main jobs will be to restore confidence in the fanbase and squad. Barnsley have just recorded their fewest wins and points in a season for 69 years while finishing last in the Championship – having lost in the play-offs the previous year.
Duff told the Chronicle: "Last year has gone. Park it up. You can't wallow in it. Someone asked me about Barnsley getting close to the Premier League. Fantastic, brilliant, but it's gone.
"You can feel the hurt and disappointment from last season and have the reality check within it that all the players were part of the problem as well as other things that were going on. You can't pin it all on other people. They should have looked at the mirror and asked if they did everything they could.
"We'll have a positive fresh start now with a new season to look forward to .
"I've been relegated. Football very rarely goes in a straight line from A to B or from failure to success.
"As long as we can build a resilient team who are mentally tough and fit, that will be a good start."
Duff – who watched training yesterday morning – is expected to bring in a new first team coach in the coming days.
He will work with Martin Devaney, who was his team-mate for five years at Cheltenham and also Barnsley caretaker at the end of last season.
Tom Harban, who assisted Devaney, will work between the first team and youth sides. Jo Laumann will remain at the club but his exact role is yet to be confirmed.
Duff said: "Football works in funny ways. When I moved from Burnley to Cheltenham, the assistant coach and goalkeeper coach were two players I played with before.
"I know Martin, his wife and his family. It's nice to have a familiar face when you walk into a completely new environment.
"Martin has lived and breathed the club for 13 or 14 years. It's good to have that insight into the expectations of the supporters.
"I have known Martin well over 20 years.
"Tom will be a hybrid between the 18s, under 23s and first team. He will come in and do individual work with the young players in he first team squad."
Duff, 44, led Cheltenham, where he began his playing career, to their highest ever finish of 15th in League One last season following promotion the previous campaign. It was his first manager's job after being appointed in 2018, having been under 23s coach at Burnley where he had spent 12 years as a player.
His appointment at Oakwell follows boardroom changes, including the voting out of controversial former co-chairman Paul Conway.
Duff said: "The long-term goal is to get promoted and sustain it. Once you've done that, you can look further ahead.
"But that is a long-term vision, I am a big believer in processes and building step by step. The first thing is to connect everyone together, moving in the right direction, and hopefully it snowballs from there.
"I have come in with my eyes wide open. No one has tried to hoodwink or con me.
"I know there have been things going on at boardroom level.
"I have had two or three conversations with the chairman Neerav (Parekh) and lots and lots of discussions with Khaled (El-Ahmad, chief executive). I know there are things that are broken and it is a priority to fix them as soon as possible.
"It has been a bit distorted and noses pointed in other directions but the impression I got was they want to build it back to what it was, back to a community club.
"There's an excitement but also an awareness that there's a disconnect in certain parts of the town and club. There's a reality that it might not happen overnight.
"Let's focus on the next game and make sure we're alright for that one."
The full squad are due to return for pre-season training on Monday, then the first friendly of the summer is a week tomorrow at Worksop Town.
Duff said: "I will give the players a clear understanding of what I expect.
"I want them to understand I am here to help them.
"We need each other.
"Together with the club and supporters we can build something and put a feel-good factor back into the place.
"Come into work with a smile on your face, run around like the eight-year-old kids who all want to play for Barnsley, then go home. It's not too much to ask. You're not working six 'til six.
"It's the best job in the world, don't let it pass you by. Be humble, work hard, have a bit of respect for everyone and have a bit of enthusiasm."