BARNSLEY Schoolgirls under 12s became the first girls' team from the town ever to win a national final.
The girls won 2-1 over Wolverhampton on Sunday at the Sixways Stadium in Worcester to lift the English Schools FA Plate trophy.
Casey Tindle opened the scoring after fine work by Emma Allcock and Heidi Proost. Barnsley missed a series of chances for 2-0 then conceded against the run of play. Eden Star Lambert got the winner from a corner by Proost.
Barnsley Schools FA chairman Steve Gates said: "It was such an incredible atmosphere and occasion, so fitting for this history-making moment.
"This is the first time ever a Barnsley Schoolgirls team have reached a national final, never mind going on to win it. These girls have achieved immortality.
"They will now go into the history books, with manager Lauren Williams.
"The final whistle was met with unbridled joy, elation, tears and happiness among the girls and their parents alike. Darren Allcock, chief operations officer of the ESFA, remarked that the Barnsley parents and spectators had created the best atmosphere in all the finals that had taken place so far.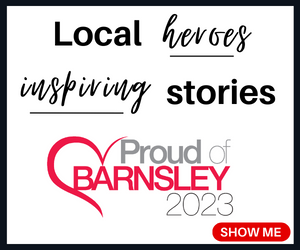 "All I can add is the feeling of privilege, honour and humbleness through being able to be a part of such history-making."