What we learned from Barnsley's first pre-season friendly of the summer – a 3-1 win at Worskop Town.
EARLY FRIENDLY REFLECTS BUSY REDS APPROACH
This was one of the first pre-season friendlies of the summer across England, with most clubs waiting until July to start.
Getting a game in within five days of the start of full pre-season seemed to reflect the general approach of the Reds over the very busy last few weeks. There has been a succession of transfers, as well as the appointment of Michael Duff and a changing of the board, as they try to race away from the disaster of last season and towards the next campaign.
The positivity generated by those events – plus the usual wiping clean of the slate that each new season brings – seemed to continue in Worksop in front of a packed crowd and bubbly atmosphere. Fans had been invited to Oakwell for a free BBQ before travelling to Nottinghamshire.
Perhaps the mostly sunny conditions, interrupted by a few showers, were a good metaphor for the mood at Barnsley at the moment which is generally positive but with problems to overcome.
PLAYERS WHO DIDN'T PLAY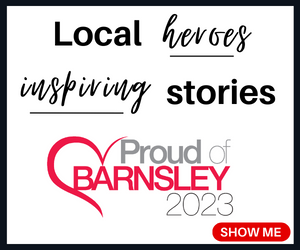 In some ways, who was watching from the sidelines was of more interest than what was happening on the pitch.
Mads Andersen watched from a balcony with the directors and new signings Luca Connell, Robbie Cundy and Conor McCarthy who had been announced that morning. The Danish defender, who had a minor injury at the end of last season, had trained that morning rather than playing in the afternoon.
Carlton Morris, who felt a niggle in his hamstring according to Duff, was in a Barnsley tracksuit on the sidelines along with Michal Helik, Jordan Williams, Herbie Kane and Brad Collins who are all in various stages of recovery from injury.
Helik, still on his way back from an ankle problem, and Callum Styles – who was given an extra week off after international duty – are both expected to leave this summer, while Morris, Andersen and Collins could also attract interest.
Duff was coy in his post-match interview, in which he was quizzed on the future of the above players, absent out-of-contract duo Romal Palmer and Victor Adeboyejo, and the potential for new signings.
It appears that the head coach is currently concentrating mainly on the players who are in training, and recruiting a new first team coach who is due to be announced in the next 48 hours or so.
Most of the work on the four incoming signings had been done before Duff arrived, while he said he is not involved in the negotiations with Palmer and Adeboyejo – with chief executive Khaled El-Ahmad instead taking the lead on that.
BRIGHT FIRST HALF
Barnsley dominated the first 45 minutes as you would expect, having named pretty much as strong a side as they could from their available players.
A friendly against an eighth-tier side on a plastic pitch after a week of training, with a host of players missing, is obviously no indication of how the Reds will fare in League One.
But some fans surely must have just enjoyed seeing Barnsley win and play with confidence.
Both the starting strikers netted then Callum Brittain smashed in a fine goal, hopefully a sign that he could break his duck in competitive fixtures soon.
Teenage centre-back Jason Sraha skipped past strikers with fine skill, Liam Kitching marauded forward from left centre-back and played some good diagonal passes, while Luke Thomas looked fit and focused in central midfield. Clarke Oduor, on his 23rd birthday, played at left wing-back and swung in some good set pieces.
The only blemish was that Josh Benson came off with an ankle problem but Michael Duff said afterwards he hoped it was not too serious.
Overall they looked like a team keen to start playing football together again.
STARTING STRIKERS SCORED
Devante Cole opened the scoring with a fine finish, from an assist by Aaron Leya Iseka who then doubled the lead with a simple tap-in.
Those two strikers struggled badly last season, especially in the second half in which they barely featured.
They netted four goals in 49 Championship games between them – although only half were starts.
But, with Cauley Woodrow leaving and Morris' future also unclear, they have a chance to show they can be useful for the Reds in the upcoming season.
Cole was the best player at Worksop, with good movement, touches and passing.
Iseka held onto the ball too long at times but he did get a goal and assist. The Belgian is thought to be a player who could leave this summer, if there is a club willing to take him, but for now he is a Barnsley player and happily engaged with fans before and after the match.
YOUNG SIDE LEARN IN SECOND HALF
The second half was a much quieter affair, as Barnsley essentially played an under 23s side with Martin Devaney mainly instructing them from the sidelines and Duff watching on.
After a poor penalty was conceded just after the break, the game fizzled out. But the visitors looked slightly the more threatening, especially after the introduction of Tomas Kalinauskas on 60 minutes. The Lithuanian forward was released by the Reds last month but his contract does not officially end until Thursday and he is still being given a chance to prove himself. He cut through the Worksop defence on several occasions but lacked end product.
At the other end of the pitch, young centre-back trio Danny Benson, Amir Arielly and Will Lancaster came up against the towering figure of former Bradford City striker James Hanson. They are unlikely to have ever faced against anyone like him in under 23s football so it will be a good learning experience.