- Head coach says 'it's not a revolving door' at Oakwell
- 'Good money' for Woodrow, Cheltenham's May price questioned
- Adeboyejo and Palmer contracts officially expire today
MICHAEL Duff says Barnsley's players are 'not in control' of their futures as they look to keep the majority of their squad together for the season that starts this month.
The Oakwell club's League One campaign begins at Plymouth Argyle on July 30, now just four weeks away, then the transfer window closes a month later at the end of August.
So far, Barnsley have brought in goalkeeper Jamie Searle, midfielder Luca Connell and centre-backs Robbie Cundy and Conor McCarthy.
They are keen to sign a left wing-back, with Portuguese Kiki Afonso someone they have considered.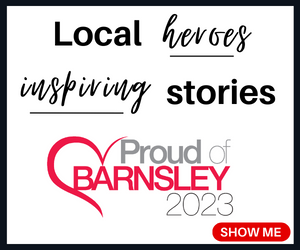 They have sold captain Cauley Woodrow to Luton Town and let both Patrick Schmidt and Isaac Christie-Davies leave.
The Reds are expected to sell more players this summer, to offset the losses from relegation last season, with internationals Callum Styles and Michal Helik the most likely to leave.
Styles has been off for two weeks having been given an extra holiday following international duty with Hungary.
He has been linked with several Premier League clubs as well as overseas outfits but Barnsley are expected to try to hold out for a multi-million pound deal.
Helik has been at Oakwell for the last two weeks for rehab work as he recovers from an ankle problem, which could keep him out for the start of the season.
Others such as Mads Andersen, Carlton Morris and Brad Collins could also be of interest to other clubs but the Reds are keen to avoid an exodus.
Duff told the Chronicle: "We will take it on a bid-by-bid basis.
"It's not like we're thinking 'he's definitely going' or 'he is going'.
"If the right bid doesn't come, they will stay. The players aren't in control.
"Every player has a value and, if that is met, the club has a decision to make.
"It's not my decision.
"Until we get those offers, I will work with those players."
The arrival of Searle, Cundy and McCarthy means the Reds are well-stocked, in terms of numbers, for goalkeepers and centre-backs, prompting speculation that they have been brought in to replace the likes of Collins, Helik and Andersen. Duff said: "We are trying to build a squad. It's not one in, one out.
"I want a squad that can compete in a robust league with extra games in the EFL Trophy.
"It's not a revolving door. Each player will be dealt with individually."
The one first team player Barnsley have sold this summer is captain Woodrow, who netted 53 goals for the club before returning to Luton Town.
Duff said: "He's a good player but we needed to balance the books. From my point of view, I would like to work with all the best players but the club got relegated and took a financial hit.
"Cauley was obviously one of the top-earners and we got good money for him so it was probably a deal that worked for both parties."
Barnsley are hunting a replacement for Woodrow. Alfie May, the former Doncaster striker, scored 23 League One goals for Cheltenham last season.
Asked if the Reds were trying to sign the 28-year-old, Duff told the Chronicle: "Alfie is a good player but I have worked with a lot of good players.
"It's an easy one because he worked for me and his wife is from this area.
"He's a goal-scorer but sometimes you have to look at whether players' values are realistic or not."
On the four new signings, Duff said: "A couple of them were done before I came in but that is the process the club have with data and things like that.
"I want to work with good players and good characters and the one thing I do know so far is that they are good characters, which is a good start."
Romal Palmer and Victor Adeboyejo are still yet to return to Oakwell for training, the Chronicle understands.
They were both offered extensions to their contracts which officially expire today. It is thought to be highly unlikely that they will both return.
Palmer, a 23-year-old midfielder, is reportedly close to a move to Turkish club Goztepe. Striker Adeboyejo, 24, was linked to Barnsley's fellow League One club Portsmouth but the latest reports from Hampshire claim that he is not one of their targets.
Duff said: "I couldn't answer about that and it's out of my hands.
"It's been going on since before I walked in. It's with agents and the club.
"I have a lot of players to work with. There are a lot of weeks left before the season starts. If it was five days before the season, I would worry.
"I work with the players who are here and, if they come into the group, they will be the same as everyone else."
Irish centre-back McCarthy's move was announced on Saturday morning.
The 23-year-old began his career with Cork City then moved to St Mirren in 2019, playing 68 games in the Scottish top flight.
He was out of contract in the summer and, after turning down a new deal with the Buddies, has signed for three-years with the Reds.