BEVERLEY Town's former Serie A midfielder will get a 'nice Athersley welcome' if he makes his NCEL Division One debut at Sheerien Park on Saturday.
Tenth-tier Beverley made national news last week by signing Daniele Mannini, 38, who made 163 appearances in the Italian top flight for the likes of Napoli and Sampdoria before moving to England.
They begin their season at Athersley Rec who are hoping to start winning games regularly again after a difficult period in the club's history resulted in relegation last season from the NCEL Premier Division.
Manager Jimmy Whitehead said: "We think Beverley will be one of the favourites for the league they have bought in some very good players including the Italian. He bring lots of experience, his CV says he has been a top player so we have to respect that but I am sure we will give him a nice Athersley welcome for his first game at this level.
"We have the toughest start possible, I think, but we go into it fully prepared and looking forward to it.
"The season is back, football is back and we all can't wait for the game."
The Penguins looked set to go down in each of the previous two campaigns but they were cancelled due to Covid-19.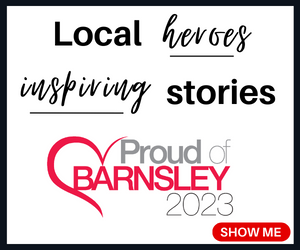 They eventually dropped into Division One last season, winning two of 38 games. Whitehead, who took over partway through last season, said: "We changed the atmosphere around the club last season and all the players wanted to stay.
"The feedback has been really positive from new players, in terms of the coaching and atmosphere. The only remit is to get to a position where we know what it's like to win football matches again.
"In the last few seasons there has been a losing mentality. We know why, because we couldn't compete without paying players, but now we're in a league where we should be competing.
"I have no real predictions on where we will finish. But we look stronger and we feel we are performing well in friendlies. It is a case of going into the unknown in a new league but we just want to win as many games as we can.
"I think we will win games and, once we do, that will bring confidence.
"If we can consolidate in this league, that's a good platform to try to, in the future, become one of the top teams and get back to the Premier Division with a better squad."
Whitehead is looking forward to the derbies with Worsbrough Bridge.
"Those are games the lads around here want to play in and we want to manage in. We're a bigger club and we have a better recent history in terms of winning. Everyone wants to win the derbies and get bragging rights.
"I have watched some of their friendlies because they finished ninth last year and I wanted to see how we compare to them. We look quite similar."
Athersley Rec will be hosting free football camps during the summer holidays for boys and girls on free school meals. They will be provided 9am-3pm on weekdays by Momentous Academy, which is run by Rec manager Jimmy Whitehead and Barnsley FC coach Martin Devaney, with 50 free places available every day. Lunch is provided. Places can be booked on the 'health and wellbeing' section of the Barnsley Council website.