WORSBROUGH Bridge are hoping to match an exciting year of events off the pitch, as they celebrate their 100th anniversary, with success on the field.
The NCEL Division One club will mark their centenary in 2023 and have planned various events.
Having already travelled to Germany in pre-season to play against teams from Barnsley's twin town of Schwabisch Gmund, they are due to welcome legendary Reds manager Danny Wilson to unveil a plaque in November.
Manager Luke Forgione said: "It's great to be associated with the club in its 100th year.
"I am proud of that and so are the players. It makes us an attractive club to play for this year.
"But my main focus is making sure we perform well on the pitch and making it a really memorable season."
Worsbrough have been without players this summer due to some unusual reasons. Forgione said: "I have never know anything like this pre-season in terms of injuries.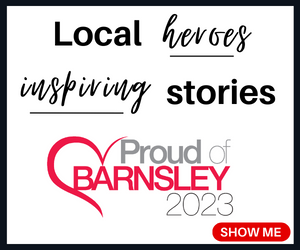 "One lad fell through a roof at work so he's not been able to do any pre-season training, and another lad cut his leg open at work and had to have stitches.
"We have had injuries on the pitch too. So we haven't had consistent team but hopefully we'll start to get people back soon."
Last season, Worsbrough confounded expectations by spending most of the campaign in play-off contention, before finishing ninth.
They would need to finish in the top five this season to reach the play-offs.
"We want to try to improve on what we did last season.
"I will never say where we want to finish.
"We've set ourselves a target of a number of points and, if we hit that, it will put us in a good position.
"We want to kick on but the side is still really young and inexperienced.
"It's a promising group which we feel will only get better over time. I don't know if we can push for the play-offs but we will try to get as high as we can.
"There's a bit more pressure this year because we want to do well.
"Last year we were expected to be in the bottom half.
"We don't want to have second season syndrome, and we have set our standards higher.
"We have brought in four new lads. We identified we wanted to strengthen in certain areas and we feel we've done that already. We're more than happy with what we've got.
"We've only lost one player from last season's squad, which is brilliant.
"We feel the squad is stronger than last season."
Forgione is looking forward to the derbies again Athersley Rec who have been relegated into Division One.
"It will be great. Both clubs will look forward to those games. It's nice to have a local derby. I grew up with their management staff and played with them. I am sure there will be great crowds at both those games."
Worsbrough visit Swallownest tomorrow then host Armthorpe Welfare on Wednesday from 7.45pm.