MICHAEL Duff says he has not set a target for this season with Barnsley in League One but is focusing on 'getting a team that wins games.'
The Reds finished bottom of the Championship last season with their lowest tallies of wins and points, six and 30, since 1952/53. Chairman Neerav Parekh and chief executive Khaled El-Ahmad said at the start of the summer that they hoped to compete for promotion. Last time Barnsley were relegated from the Championship, in 2018, they bounced straight back with automatic promotion and a record points tally of 91.
Duff told the Chronicle: "I can't control people's expectations, all I can do is try to get a team that wins games. That's all I have been focused on. At my last club, it was the same – just win the next game.
"I don't get obsessed with targets."
He added: "The plan is to have a strong season. A fresh pair of eyes has probably helped some of the players. There was no getting away from the fact that they had a tough year last year. Confidence will have been knocked, but we have wiped the slate clean and started again.
"We want to be hard to beat then build from there and get a winning habit.
"There is a rebuild to be done. I was told that before came in. We can still be ambitious but there is relegation, a financial hole and players have left.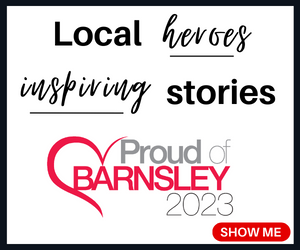 "It is a transitional time but we won't accept mediocrity."
Duff had a meeting with his squad this week about the aims for the season and, although he did not share the outcome, he suggested the players have set an ambitious target.
Duff said: "It has come from the players, not me. It's irrelevant what I think.
"They are ones who have to do it.
"I have told them they have to hold each other accountable every day if they want to achieve it."
He also said: "It's easy saying just 'let's get promoted' but what does that look like every day? How do you want to do it? Why do you want to do it?"
Duff was pleased that his side came from behind to beat local rivals Sheffield United in the final pre-season friendly on Saturday.
"The spirit and togetherness showed.
"We conceded a poor goal through a lapse of concentration after they hadn't threatened.
"But we came back to win and that's another marker and a positive.
"It was a sign that the team has brought themselves back together.
"The fitness looks good in the bulk of the squad and they look organised.
"They are positives we can focus on."
Duff believes he learned a lot in his first manager's job with Cheltenham.
"I am not even four years in, but I have been in the play-offs, won a championship and gone through a pandemic, as well as a relegation battle. I have gone through quite a lot. Now I am working with a new team, club, staff and ideas. I am adapting and evolving towards being successful again."