Michael Duff said Barnsley were denied a 'clear penalty' in their opening day loss at Plymouth Argyle, and revealed they had missed out on signing the match-winner Finn Azaz.
The hosts netted just before the break and were the better side overall, although Barnsley created several chances.
Debutant Jack Aitchison appeared to be pushed in the back by defender Dan Scar when clean through on goal, having earlier hit the crossbar with Josh Benson seeing his rebound blocked, then Plymouth cleared off the line injury-time.
Duff, who was in charge of the Reds for the first time in a competitive game, said: "We got beaten by a team who did the basics better than us. They kept getting the ball down the side of us. And we kept turning down the chance to do that. That was the difference.
"Within that we had some really good chances. We hit the underside of the crossbar, the lad has made an amazing block, then there was an amazing goal line clearance in the last minute.
"We got in behind them several times. The Jack Aitchison one is a clear penalty. But we try not to get two emotional and down on a referee's decision or the roll of a ball."
Duff was frustrated that his side did not try to pass between Plymouth's back three and wing-backs. He said: "We worked on it all week and decided not to do it. They did it and got in time after time. The players need to understand we ask them to do things for a reason.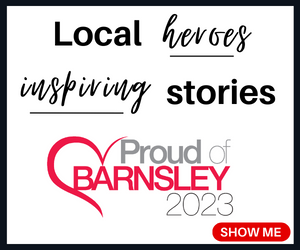 "What I will say is they could have given in and downed tools but they kept fighting which is a positive.
"Plymouth are a good team, that's why they only missed out on the last day last season, and they've recruited well.
"We're only on game in. I understand people want instant success. If we had drawn 1-1 everyone would say what a great result. I will let the emotion come out and analyse the game."
Duff said Michal Helik picked up a thigh injury on Thursday. The Poland centre-back has been expected to be sold this summer.
Duff said: "He will be out for a while. It is as frustrating for him as it is for us. He would have been involved today."
The winner was scored by Aston Villa loanee Azaz who Duff had at Cheltenham. He said the Reds got down to the 'final two' to sign him this summer but missed out to Plymouth.
Barnsley are looking to sign strikers but Duff was pleased with the chance they created.
"We need to add goals but I don't think we looked toothless. Plymouth are a good team and you very rarely go away and create as many good chances as that. You just have to score one of them."
Duff took centre-back Robbie Cundy off at half-time, bringing on fellow debutant Conor McCarthy.
"We felt Robbie was getting isolated one v one so we went for a few more legs in there.
"I am not going to put any blame on anyone. He's not the reason we were 1-0 down. I made the decision. We win together, we lose together."
On the roughly 900 away fans, Duff said: "I mentioned it before the game that they had come all this way. It took us eight hours in the coach and I imagine it was similar for them. It's great support and we appreciate it."