MICHAEL Duff admits he will know today's visitors Cheltenham Town better than his own Barnsley side but wants to see a big improvement from the opening day loss at Plymouth Argyle.
The Reds' new head coach will take charge of them in a competitive game at Oakwell for the first time against his former employers, having begun the League One campaign with a 1-0 loss in Devon last Saturday.
Duff guided Cheltenham to the League Two title last year then took them to 15th in League One – their highest ever finishing position – before ending a four-year spell by moving to Oakwell.
He told Chronicle: "I probably know their players better than I know ours.
"You know them intimately when you work with them for a few seasons.
"I am still trying to work our group out, because the real whistle blew on Saturday and you see a difference in some of them from the friendlies and training. I probably learned more at the weekend than the six weeks before.
"I am looking forward to the game.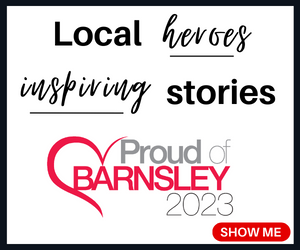 "I will have a load of family there. I will probably know most of the supporters because it's pretty much the same 200 or 300 who travel to every game.
"Ultimately I want to win the game and there's definitely no sentiment."
Will Cheltenham be more motivated to play against him?
"Probably. I have left them. It was my decision and they will want to prove to me it was the wrong decision.
"But they don't need motivating anyway because they have an underdog spirit. They have thrived on that since I was there."
Duff began his playing career at the Robins, scoring the goal that took them into the Football League in 1999 and was a team-mate of Martin Devaney who is now his first team coach at Oakwell.
Duff played 240 games for Cheltenham – where his family are still based – and Devaney, who is from the Gloucestershire town, played 227.
Duff's replacement as Cheltenham boss is his former Burnley team-mate Wade Elliott who he brought to Whaddon Road as first team coach. Duff said: "When I was doing the 23s at Burnley, Wade was doing it at Stoke and we played each other. But there is a lot more on this one. We're both desperate for the first win.
"Football is a village, you can't go far without meeting someone you know. Me, Pato (assistant Martin Paterson) and Wade played together at Burnley and me, Martin Devaney and Cheltenham coach Russell Milton played together there.
"We will all have a drink afterwards but hopefully it won't have a bitter taste."
Cheltenham began their season with a 3-2 defeat at home to Peterborough United on Saturday, having been 2-0 up at half-time.
Duff said: "They are pretty much exactly the same as when I was there.
"I don't think they will go far away from what we did. Nearly every player is the same, and I OK'd some of the summer signings.
"People might look at them as a bottom half team but they should have been 5-0 up against Peterborough at half-time in their first game.
"If there's anyone who knows what's coming, it will be me.
"The front two are a handful.
"Alfie May scored 23 goals last season. Dan Nlundulu has played in the Premier League, is very highly-thought of and terrorised Peterborough."
Left-back Ben Williams, who spent four and a half years at Barnsley and played 41 games, was sold to Cheltenham in January. He started their opening game and could come up directly against his namesake and former Oakwell team-mate Jordan Williams.
Barnsley midfielder Luke Thomas began his career with Cheltenham, playing once in the FA Trophy, before being sold to Derby County as a teenager.
Despite all the connections between the clubs, Duff is most focused on winning and improving on the first game.
"It is about three points at home, and trying to get a good performance in front of the fans. We let down a thousand supporters on Saturday after they travelled to Plymouth. We didn't give them a performance that any of us were particularly happy with. We're at this level for a reason, Saturday proved that. We need to do basics better than we did.
"It's going to take time. They need to trust the information we're giving them and run harder than the opponent which I didn't think we did on Saturday.
"It's almost giving them psychology classes to get out of old habits.
"The club feels so emotional at the minute, whether it's up or down.
"My job is to steady the ship and relax everyone. Obviously we have to win along the way but I need to get people to trust that, once we have things in place, we will be alright."
Barnsley and Cheltenham have met twice in the past, both in the 2002/03 season when they were each in what is now League One. Duff and Devaney started for the Robins in both games as they drew 1-1 at Oakwell then lost 3-1 at home.