BARNSLEY head coach Michael Duff said his side's opening day defeat at Plymouth Argyle was a 'wake-up call' that they responded to well with their win against Cheltenham Town in his first home league game.
The 44-year-old watched Barnsley narrowly beat his former club Cheltenham thanks to Luke Thomas's 66th-minute strike, but said he was disappointed they didn't win by a bigger margin.
"It feels good, it's always good to win a game," Duff told the Chronicle.
"We were probably the better team on chances. I was disappointed we weren't winning at half-time with some of the opportunities we had.
"We started the second half really well and it actually went a little bit flat, but it was a moment of magic, a bit of quality that Luke has got as we know from being at Cheltenham before.
"It's a clean sheet, a goal, a win - three things you want to get ticked off as quickly as possible."
Duff guided Cheltenham to the League Two title last year then took them to 15th in League One, their highest-ever finishing position, before ending a four-year spell by moving to Oakwell.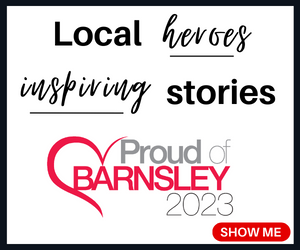 He said the Reds' fans provided a good atmosphere for the match, but added there 'needs to be a trust built between supporters and the players'.
"Obviously winning helps, but it's a transitional period at the club," he said.
"I was most pleased that they stuck with us at 60 minutes.
"They could've half-turned and gone 'why are you not beating Cheltenham?'
"Cheltenham are a good team. They're one of the favourites to get relegated, but they've got unbelievable spirit and they were a hard nut to crack.
"I thought last week was a wake-up call for a few of the players thinking it's only League One. It's a tough league.
"We got away with a 1-0 last week, it could've been a lot more than that.
"Could we be more ruthless? Yes.
"We managed the game well at the end, I'd have liked us to be out of sight at that point, but a win's a win.
"The referee put six minutes (added time) up and I'm as nervous as anyone else because I've made all my subs and done everything I can.
"I'm no different to the supporters.
"I don't know what the attendance was but there was good noise through most of the game, and hopefully they recognise that the lads have given everything to win a game.
"There's a good feeling in the dressing room, much better than last week.
"We lost last week and we weren't the worst team in the country, and we've won today and we're not the best team in the country."
Duff made three changes to the lineup he started the season with, including Thomas who played behind James Norwood - making his first start - and Jack Aitchison.
"The midfield last week we thought was a little bit samey.
"Luke breaks the back line, he's got quality. Barnsley paid a lot of money for him. He's highly thought-of, he seems to be in a good place, he's fit.
"Winning breeds confidence, and I hope it's not just him, it's all of them and they recognise it's been a lot of hard work this week.
"There's been a few home truths in the early part of the week, and luckily we managed to narrowly win."
Nicky Cadden was substituted off with a tight calf, which will be assessed on Monday.