JACK Aitchison is generally pleased with his start to the season but admits he has had some sleepless nights during his wait for his first Barnsley goal.
The 22-year-old striker – who has started every match – hit the underside of the crossbar at Plymouth, and was denied a clear penalty, then missed from close-range at Derby County on Saturday.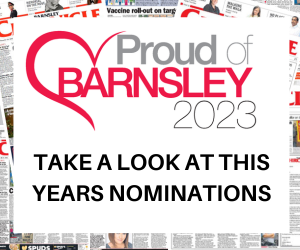 Aitchison told the Chronicle: "My all-round game has been quite good. Obviously I would like to add to more goals. I am critical of myself and had sleepless nights, especially after the Derby game. But playing in that position, you will miss chances and hopefully I can score goals well. I will just keep my head, keep improving, and I am sure the goals will come.
"I have had chances and I am getting in positions so hopefully, once I get the first goal, I will settle in a little bit more and they will start going in after that."
Aitchison has spent most of his career as an attacking midfielder rather than a striker. He said: "I have not had the pressure of being the one to score goals. But I am learning a lot and watching stuff off the pitch to try to improve.
"Being at the top, competing with centre-backs, is something I am not used to but it's developing me into a more all- around player."
Barnsley now host Wycombe tomorrow who are known for a direct and physical approach. Aitchison said: "I have been thinking about it all week.
"They look tough and compact but, the way we played on Tuesday (a 3-0 win over Bristol Rovers), hopefully we can carry it into this game.
"I have really enjoyed the two home games. The fans have been brilliant and it's like having an extra man on the pitch. We want to win for them and hopefully we can keep doing it."
Aitchison joined the Reds two years ago but was sent out on loan for two years.
He said: "Going out on loan is good for experience but really you need to get settled in a team. I have had ups and downs here, and I am sure there will be more, but I have really enjoyed it so far. It's like being at a new club, trying to get know my team-mates and the fans getting to know me because they haven't seen a lot of me."