BARNSLEY face a big week with Thursday's transfer deadline day sandwiched between tomorrow's trip to early leaders Ipswich Town then a visit to local rivals Sheffield Wednesday.
A week later they host Portsmouth who, like the Tractor Boys and Owls, are among the favourites to go up and have made a strong start to the season.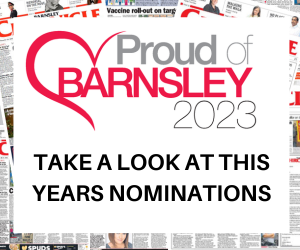 Although those games will give a glimpse of how much work the Reds need to do to compete near the top, and poor results could leave them in a lowly league placing, what happens in the transfer market is probably more important for the season as a whole.
Michael Duff has said he does not think the squad needs major surgery, but 'two or three' additions in key areas.
The Reds have not signed anyone for six weeks apart from Slobodan Tedic who Duff says is a 'development loan', although he did impress in midweek.
Although the performances on the
itch have swung wildly from excellent in the 3-0 win over Bristol Rovers to dire in the loss by the same score to Wycombe four days later, by all accounts the aims in the transfer market have remained unchanged by the results.
It is largely out of Duff's hands and the pressure is on chief executive Khaled El-Ahmad as well as the recruitment department to find the right recruits.
They will have lists of the recruits they want in each position – mostly thought to be loans – and will work their way down them as the players and parent clubs may be holding out for Championship moves, or waiting for other deals to happen unrelated to Barnsley.
Then there is the question of how many, if any, of Michal Helik, Callum Styles and Mads Andersen will leave.
Although there will still be 40 league matches to play, the next week could help to define Barnsley's season.
With fringe players also expected to be moved on, it feels like a lot of work to do in just a few days next week.
Here are some key issues:
MORE GOALS AND A RIGHT WING-BACK STILL PRIORITIES
AT LEAST one striker and a right wing-back have been the main targets for most of the summer since the exits of Carlton Morris, Cauley Woodrow and Callum Brittain.
Another attacking midfielder is also thought to be on the radar.
Teams who get in the League One play-offs have usually scored at least 70 goals, although some have netted about 60 and relied on an excellent defence.
If they can be solid defensively, and they should be with the players they currently have at the back, then Barnsley do not necessarily need to be one of the top-scorers.
But they are clearly searching for at least one addition to the current strikers' department. James Norwood, Devante Cole, pictured, and Jack Aitchison – the current senior strikers – each have just two goals in their last 20 league games.
It must be said that many of those appearances were off the bench or in different positions, but it suggests there is more firepower required.
So do many of the performances so far this season in which the Reds have missed chances while also having long spells in which they look fairly toothless up front.
They have scored five league goals in five games, four of which have taken very helpful deflections into the net.
Duff has shown at Cheltenham, and already in his opening months at Oakwell with the likes of Josh Benson, that he can improve players – but he also needs help from the transfer market.
A striker with more of a physical presence who can hold the ball up would add something different – unless Slobodan Tedic is going to be used more often – as would a forward with express pace. But a player who possesses both those qualities is unlikely to move to a League One club.
Goals have been coming from midfield, particularly from new star man Benson, who has three, but also Luke Thomas.
But they should not be relied upon to dominate the scoring charts.
As for right wing-back, the Reds are currently using Jordan Williams there with limited back-up in the form of untested youngsters Jordan Helliwell and Will Hondermarck, both of whom can also be used in central midfield.
Should they bring in a new right wing-back, Williams – who has not been at his best yet – will have more competition.
But it will also give Duff the chance to sometimes play Williams as one of the back three – where he offers a lot with extra pace defensively as well as the ability to burst forward on the ball and potentially open up tight games.
Left wing-back may become an issue if Styles is sold and Nicky Cadden's injury issues persist.
Barnsley would still like to add a more attacking midfielder if they can, although the signing of new strikers may mean Jack Aitchison becomes an option in that number ten tole.
In general they are just trying to boost the quality and depth in all areas.
HOW MANY MORE PLAYERS WILL BE SOLD THIS SUMMER?
THE TRANSFER fees received this summer and removal of big salaries from the wagebill are understood to have made Barnsley about half of the £7-8million shortfall from relegation.
The Reds have rejected bids for the likes of Michal Helik and Callum Styles earlier in the window, clearly determined to sell for more than was offered. But they still need to make money in the transfer window, so buying clubs may be willing to play the long game and hope to get a good deal late on.
Helik has not played for more than five months since the loss at Sheffield United in March. But the Poland international has proven himself to be a very good Championship centre-back and will surely be keen to get back to that level or higher with November's World Cup fast approaching. He has nearly fully recovered from injury.
Styles has been, in all but one League One game this season, a shadow of the player who earned international recognition and interest from a host of clubs – in a division he should be dominating if he is good enough for a big-money move.
Mads Andersen's performances at centre-back suggest he is too good for the third tier while his attitude as captain has been exemplary according to Duff.
He is known to have admirers but selling him this window would arguably damage the team more than the exits of Styles and Helik which have been, to some extent, expected all summer.
As well as the sale of star players, Barnsley are expected to move on some not in Duff's plans.
The obvious one is Aaron Leya Iseka who has not impressed Duff in training or featured in any of his league matchday squads. A move away from Oakwell in the next few days for the Belgian would be best for all parties.
Then there is a succession of young fringe players who have not featured in the league yet. They include Jasper Moon – who Duff suggested could be loaned out – Jamie Searle, Jason Sraha, Jordan Helliwell and Joe Ackroyd.
The Reds will have to decide whether their development is best served by a loan to a lower league side, if they can find the right home for the next few months, or staying at Oakwell to work under Duff and his staff as well as potentially making appearances in the EFL Trophy.
WILL THEY ADD A LITTLE BIT OF VITAL EXPERIENCE?
WHEN Barnsley fell behind against Wycombe on Saturday, the familiar 'rabbit in the headights' look from last season returned to this young side.
There were several reasons for that – a lingering fragility from the relegation campaign, facing a strong and physical side, and a second half formation switch that did not work.
But a lack of experience was also a major factor – as it has been for so long. Work can be done to make this side much more resilient but older team-mates with more know-how would help.
Duff has indicated that he would like to bring in one more experienced player, after the club broke their previous rules by signing 31-year-old James Norwood, but it will have to be someone who fits within the Reds' style and wage structure so options are likely to be limited.
They could be set to go into another season with a group of midfielders who are all 23 or younger with very little experience.
That was a huge drawback last season and, although they are now at a lower level, it could remain an issue when they face adversity and need an 'old head' in the middle of the park, like against Wycombe.
Many of the midfielders had impressed this season, before Saturday, and the club – who are still adhering to the development model even if a slightly tweaked version – do not want to block a youngsters' path by bringing in a short-term solution unless they substantially improve the team.
They have Herbie Kane on his way back from injury who, at 23 with 100 games at this level, is a comparatively experienced player.
No one is expecting a 35-year-old with hundreds of Premier League games on his CV to walk through the Oakwell doors, but a slight boost to the average age and overall experience in the squad may help them through the gruelling season to come.