Analysis of Barnsley's 1-0 win at Fleetwood Town on Saturday in which Jack Aitchison netted in the 90th minute.
SQUAD STRENGTH A PROMISING SIGN
When the Barnsley matchday squad was announced, the general feeling was that it looked strong - including a bench which would supply Michael Duff with plenty of options.
Three hours later that proved to be the case as one of the substitutes, Jack Aitchison, headed in a 90th-minute winner to secure a win the visitors deserved after not being at their best but the superior side in a fairly dull match. They also showed great character and desire to find a way to win, with a late winner away from home always a special moment which sparks raucous celebrations.
Aitchison was one of several players who had returned from injury recently which, along the addition of new signings late in the window, created a deep and competitive squad which will be needed as Barnsley attempt to compete near the top of League One across 46 games.
His goal continued to show that the Reds have strikers capable of scoring regularly while they were able to leave top-assister Luca Connell on the bench and, despite the loss of Conor McCarthy for the season, still look fairly well-stocked defensively.
AS MANY WINS AS LAST SEASON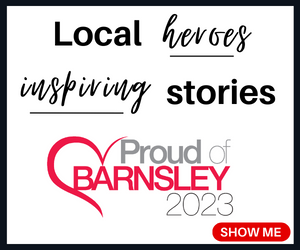 The Reds now have more away points, in six games, than in all of last season while they equalled the tally of wins from the relegation campaign in their 11th game.
They have won their last three away games without conceding and, although performances in their most recent games have not been sparkling, the results have been very impressive as is their position of fifth.
Like in every away game this season, they visited a side who had not lost at home.
Fleetwood were just three points behind the Reds, with a game in hand, had the second best defensive record in the division and their only loss was on the opening day.
But the hosts only had one chance of note as - to deal with Barnsley - they had to change their style of play, to a more direct approach, and formation, to three at the back, then seemed very content with 0-0.
HALF-TIME FRUSTRATIONS PLEASE DUFF
Barnsley were excellent in the first 20 minutes, penning their hosts in with frantic pressing and playing some high-quality football with a succession of fine crosses which whizzed across the face of goal.
But they did not score and the game went very flat, with strong winds hindering good play and home defender Toto Nsiala in fine form. The expected gruelling battle against a side bossed by former Celtic warrior Scott Brown was in danger of turning into a pedestrian stalemate.
The away side were frustrated with each other at half-time, as Duff stood with his staff in the showers listening to the players argue before having to step in and calm them down. The head coach said he saw that passion as a positive and it may be music to the ears of many Reds fans who last season endured a side who played with very little character and spirit. Duff said his long-serving staff commented that such an honest discussion has not happened for some time.
That emotion was not immediately obvious in the second half and Duff was soon screaming at his team to find a higher tempo again which they did towards the end, partially due to his changes, before eventually netting to delight the roughly 1,200 away fans.
AITCHISON NETS ANOTHER HEADER
After the imperious Mads Andersen won a header, and James Norwood cleverly nudged the ball into his path, Aitchison returned the ball to Norwood then sprinted into the box to meet an excellent left-wing cross and head into the bottom right corner.
Aitchison, one of Barnsley's smallest players, has lost all 21 aerial duels this season but, when left alone by first Ipswich in August then Fleetwood on Saturday, he has arrowed fine headers into the bottom right corner.
He says they are the only times he has headed the ball for the Reds.
The Scot seems to clam up less when he gets a headed chance, perhaps because it is so far from his area of expertise that he feels no pressure. If he can be as clinical with his feet then he could score plenty of goals.
A last-gasp winner against a side managed by his former Celtic captain Brown will only help with that.
Duff had shown him a highlights reel of all his chances and his performances in training this week, telling him to stay between the posts and act like a striker.
Aitchison, along with Norwood and Devante Cole who put in good shifts after each scoring three in four, were not seen as an ideal strikeforce a month ago but
eight goals between them in six games is testament to their hard work and ability as well as Duff's coaching and man management.
DEFENCE SOLID YET AGAIN
Brad Collins - back in goal with a face mask after his recent injury - had no saves to make but dealt with Fleetwood's few crosses and long balls well.
The one time he was beaten, by Shaun Rooney's volley late in the first half, Robbie Cundy cleared off the line.
Cundy was part of a back three who all produced very good performances.
Liam Kitching returned from suspension in place of former Fleetwood man Tom Edwards who had not trained last week as his partner gave birth.
Kitching won the most headers while Andersen made nine clearances and three interceptions.