DANNY Wilson says that, after completing the process of writing his autobiography, he still ranks getting Barnsley to the Premiership as the 'finest moment of my career'.
The Reds legend's book 'I Get Knocked Down' has just been released and gives a detailed account of both his glorious 1990s spell at Oakwell and his doomed second stint from 2013-15.
Wilson told the Chronicle: "There are a few things that stand out but when you do something as dramatic as what we did at Barnsley, it has to be up there.
"It was a little bit strange, writing the book, because I am a fairly private guy and don't usually put things out in the open. But I did it for my family and to have a legacy for when my grandchildren get older and wonder what granddad did in his football career.
"I also wanted to give the full stories to fans about certain situations."
Several chapters of the book are dedicated to his time at Oakwell, where he arrived as player coach to Viv Anderson in 1993 then took over as boss and led the Reds to the Premiership for the first time in 1997.
He describes his family's seats being sold for the promotion-winning Bradford City game, Sir Bobby Robson recommending Clint Marcelle and Jovo Bosancic, Darren Sheridan pretending to be late for training on a phonecall while hiding outside Wilson's office.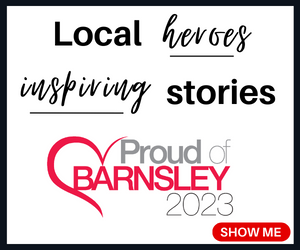 He adds in the book: "The town was alive, everything that had gone against the supporters with the mines closing was forgotten for those few seasons."
Wilson says that, after reaching the top flight, the board were 'very frugal' and focused on improving the facilities and stadium rather than the squad.
Part of the changes included away dressing rooms in which the heating was permanently turned up very high, with no way of turning it down, leading to a sweating and furious David Ginola getting changed in the corridor when Tottenham visited.
The match which gets most attention is the infamous 3-2 loss to Liverpool in April in which referee Gary Willard sent off three Barnsley men.
Wilson admits he 'lost it a bit' with the 'so arrogant' Willard who 'lost the plot'.
But he praises Liverpool's Paul Ince and his player Jan Aage Fjortoft for stopping a fan attacking the official while saying Fjortoft made 'the best tackle I've seen in my life' which 'saved us from a massive fine and possible points deduction.'
The Reds could not recover from that loss and were relegated.
Wilson said he was 'devastated to go down' but his immediate thought was to get promotion again with Barnsley.
However – having turned down moves to Everton and West Bromwich Albion – he returned that summer to his former club Sheffield Wednesday who paid 'a lot of money' and were the 'only club I would have considered'.
He admits leaving Barnsley was the 'hardest thing I've ever done', while praising the 'fantastic supporters' and takes pride in increasing attendances during his time in charge.
Wilson would return to Oakwell 15 years later as he was re-appointed as manager in December 2013 when the Reds were in serious danger of relegation from the Championship.
He says he walked into a 'horrible atmosphere' at Oakwell and it 'wasn't a nice environment to work in' while adding: 'Every day was a battle just to get the players to turn up for training'.
He said the squad was resigned to relegation and that predecessors Keith Hill and David Flitcroft had brought in players from Bury and Rochdale who 'the fans didn't like and neither did people within the club.'
He writes: "Trying to motivate a player for a match is hard when they turn around and say 'you don't f****** want me here and I'll be leaving at the end of the season so what's the point?'"
The Reds were relegated in 2014 then owner Patrick Cryne introduced the policy of recruiting young players based on data, which the club still uses now.
Wilson says the 'Moneyball' approach was his 'biggest frustration', that 'most of the time the recruitment policy was ridiculous' and not giving managers a say in recruitment was 'barmy.'
He describes arriving for training and seeing a player warming up who he did not recognise. He approached the player and discovered it was Mike Phenix who had been signed from Telford.
Wilson was 'really annoyed' he had not been told about the signing and, although he liked Phenix as a person, he was 'never good enough to play at League One level' but felt under pressure from the board to play him.
Wilson believes 'my appointment was made to appease the fans' and that the board wanted a 'puppet' and 'yes man'.
He added: "I didn't feel comfortable at any stage. I felt like I was just treading water and filling a gap until someone else came in. I never felt wanted and I always sensed that it always would end in tears."
Eventually he was sacked in February 2015. He said: "It's a real shame because, if they'd backed me and allowed me to get on with the job, I feel we could have achieved a lot of success.'"
Wilson added to the Chronicle: "I have never had any bad feelings about the club. It doesn't always go your way.
"I wanted to win a lot more games but we were in a very tough situation.
"But I have brilliant memories of both spells and nothing will ever sour my relationship with the club and fans."