THE MEMBERS of Rockingham Cricket Club have been following the progress of not just England but Zimbabwe at the Twenty20 World Cup.
Stuart Matsikenyeri, the assistant coach of the African nation's team, starred for the South Yorkshire League club in 2017. Tony Munyonga, who has been playing at the World Cup, spent both the 2019 and 2021 campaigns with the Hoyland Common club.
Zimbabwe impressed by making their way through the preliminary stages of the competition in Australia with victories over Scotland and Ireland.
That put them in a 'Super 12s' group with the likes of India and Pakistan, who they beat narrowly yesterday.
Munyonga, a 23-year-old all-rounder, played in last week's defeat to the West Indies.
Chairman Richard Skipworth said: "It's fantastic to see two of our former players at the World Cup. They are both great lads and did really well for us.
"We've kept in touch and I've been in regular contact with Tony throughout the tournament. It's great for the club to have players who have gone on to that level and we're all really proud."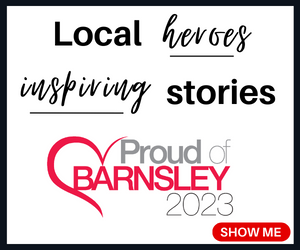 Rockingham have a connection with Zimbabwe. The club members help to sponsor a scholarship for young players over there while they also have a partnership with a school.