BRAD Collins is hoping the 'really weird' spell of facing very few shots per game but seeing the majority go in will end soon.
The goalkeeper has conceded four of the five shots on target he has faced during Barnsley's winless and goalless four-match run in League One.
But head coach Michael Duff has said he has not been at fault for any of those goals, instead saying the opponents have been 'unbelievably clinical.'
Collins told the Chronicle: "It's been really weird and a little bit frustrating.
"I want to be there to make saves.
"It's just about putting things right at both ends of the of the pitch.
"We have fantastic players in this squad. There has been no faulting the back three at all this season."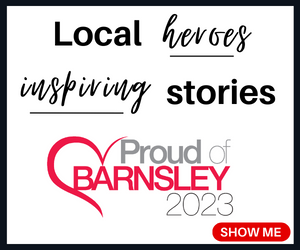 He added: "We don't concede many shots but at the moment they seem to be going in, or they get one high-quality chance which they score.
"There have been a lot of teams who have come and sat off against us.
"We haven't quite had the finishing touch yet. We just need to get through this spell then we'll be flying."
Collins made his professional debut for Saturday's visitors Forest Green Rovers when on loan to Chelsea.
"It was very eye-opening. It was my first experience of the men's game.
"It was very tough and different to what I thought it would be like.
"Off the pitch, I was dealing with a lot of things and probably wasn't in a great headspace but I came through it as a stronger person.
"It was so different to 23s football at Chelsea. To go to a team who were probably favourites to be relegated and stay up was fantastic.
"We need to put things right against them this week. They have a good style of football but they might look at the teams who have beaten us and try to play a different way."
Collins sustained a serious facial injury in the 3-0 win at Cambridge United last month, missing the next game then returning with a facemask.
"It was a weird one. I only missed one game in the end so it wasn't too bad.
"I had to wear the mask, but I feel fine now."
Collins is enjoying working under Duff who arrived in the summer.
"I can see the changes inside the building. It is a completely different atmosphere and morals.
"He's been fantastic.
"It's up to us on the pitch to score goals and keep clean sheets."