Barnsley Women's FC have earned a trip to Newcastle United's St James' Park in the FA Cup.
The Reds won 5-1 at Darwen in the first round on Sunday then were drawn at Newcastle – who are top of their league – away in the second round on November 27.
The Magpies women do not usually play at their men's first team 52,000-capacity ground but – with the Premier League season paused for the World Cup – the cup tie is due to be held there.
The Reds were due to play there last season but the fixture clashed with their Sheffield Cup final and the rearranged game was at a different ground.
Coach Lois Daniels said: "It will be a fantastic event for our club, players and all staff involved.
"We would be delighted if any fans could come and take the journey with us and show your support, by joining us at St James' Park."
At Darwen, who play a level below, Barnsley's Brooke Marsden scored in the second minute then Maddy Foye, Becky Gompertz and Alayna Millard made it 4-0 before the break.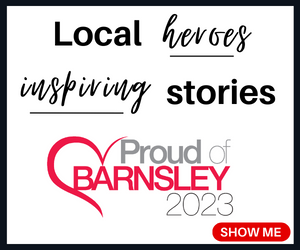 The hosts pulled one back before substitute Court Csomor made it 5-1.
Daniels said: "Darwen sit in the fifth tier and have had a rocky start to their season.
"We made some changes to the starting 11, with an extremely competitive squad and quality within it.
"With a professional and applied performance, we were in the hat for the second round."
Meanwhile, Barnsley Ladies won 3-2 at Bradford Park Avenue.
The Reds remain second in North East Regional Southern Division, three points behind leaders Handsworth with two games in hand.
They have won six games in a row in the league since losing their opening match.
Sadie Hooper put Barnsley in front after 20 seconds, having dispossessed the goakeeper.
The hosts levelled five minutes later then Jodie Gregory put Barnsley 2-1 up at the break.
Bradford levelled on the hour but Ellie Newsam won it four minutes later.
Coach Jess Horsley said: "I'm happy with the win, but I know we have more in the tank.
"I'm extremely proud of how the girls are performing this season.
"We've improved massively and we are only one point behind last season's total, having played seven games fewer, but I know we can still go up a gear or two"