JOSH Martin says his difficult loan at tomorrow's visitors MK Dons 'toughened him up' and is helping him in his current loan spell with Barnsley.
The 21-year-old forward spent the first half of last season on loan at MK Dons from Norwich City but never started a league match, coming off the bench five times before being moved on to Doncaster Rovers in January.
Martin told the Chronicle: "It definitely toughened me up.
"It wasn't an easy period but I have turned all the negatives into positives.
"I learned a lot and it's made me grow a lot as a person.
"Negativity doesn't hurt me so much any more."
Martin joined the Reds at the end of the summer transfer window on a season-long loan with a buy deal agreed.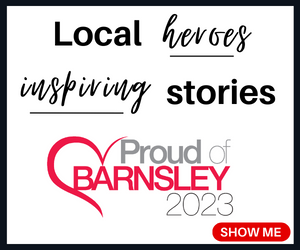 He has started just two league games and come off the bench in seven others.
"This time is different with Barnsley.
"I know what I need to do.
"I started two games then the formation has changed which makes it slightly more difficult for me.
"But I am trying to adapt my game to suit the style.
"In a 3-5-2, I would either play as a forward or as an number eight attacking midfielder."
Martin netted twice in an EFL Trophy win at former club Doncaster last month then came off the bench to score in a 2-0 league win over Forest Green Rovers in the most recent home match.
"It was nice to get the first two goals in the cup which was a confidence-booster then the first league goal was lovely.
"Scoring gives me confidence and helps me to believe I can help the team, whether that is starting or off the bench.
"The manager (Michael Duff) can rely on me for goals and assists which is what I am here to do."