BARNSLEY are expected to play in front of a crowd of more than 30,000 people in their history-making FA Cup game at Newcastle United on Sunday.
There had been roughly 27,000 tickets sold midway through this week for the Women's FA Cup second round tie, with several thousand more expected to buy tickets in the coming days.
That is set to make it the best-attended game in the competition's history away from Wembley.
Newcastle's women usually play at the Northumberland FA's Whitley Park but, with the men's Premier League season paused due to the World Cup, they are hosting a game at the historic 52,000-seater ground from 2pm.
Barnsley manager Lois Daniels said: "We are very excited at the prospect of playing at St James' Park, a historic stadium in world football.
"To play in front of more 30,000 people will be a huge experience for our girls, who are used to playing in front of 50 to 100 supporters each week.
"It's going to be an unforgettable experience for our girls and club, hopefully one we can come home with three points from too."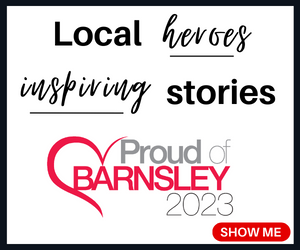 The Reds visited Newcastle a month ago in the National League Division One North – the fourth tier in English football – and conceded an injury-time goal in a 1-0 defeat.
Barnsley were due to play at St James' Park last season but it clashed with their Sheffield Senior Cup final so it was rearranged at a different venue.
Daniels added: "There isn't a more deserving group than this one.
"After the disappointment last year, plus how they apply themselves week in, week out, how committed, professional and such a pleasure to work with they are, I am buzzing for my group and our club."
Barnsley won 10-1 at Wakefield in the Sheffield Cup on Sunday.
Nat Shaw scored four, Brooke Marsden three, Emily Pierrepont two and Court Csomor one.
Daniels said: "It was a welcome distraction from league games.
"We got into the next round with an excellent and stylish performance for 90 minutes.
"With four different goal-scorers netting ten goals in total, it was a classy display.
"We also welcomed Betty Cheetham back into the squad after more than nine months out with injury."