KATHERINE Brunt is happy to be back on tour with England after trying to send a message about the international schedule by taking some time off earlier in the year.
The 37-year-old from Dodworth, who is in the West Indies for an eight-match tour which started this week, missed England's trip to India in September along with her wife and international team-mate Nat Sciver. They felt they were having to play too much which was impacting their health.
Brunt told the Chronicle: "We were both burned out, mainly mentally but also physically.
"It just became too much and we felt that, if we didn't step away for a short break, we would eventually need a long break and, for me, a definite break. We felt everyone should have followed suit but a lot of people were worried about keeping their place in the squad, which is sad because they will burn out down the line.
"We were really unhappy and not enjoying playing cricket which is all we've ever done. We wanted to get the joy and happiness back which we feel we have.
"It was also a platform to send a message not just to the ECB but to players all around the world that people's happiness and welfare has to be at the forefront and not 'let's drain them dry, pick up the pieces and put them on the next tour.'
"Three days at home between long overseas tours is unacceptable. But it's down to money because we have a massive TV deal which controls the schedule.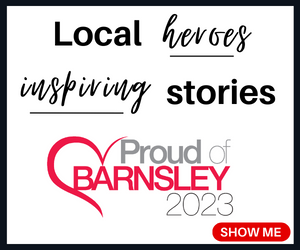 "You have seen players like Ben Stokes step away because it's unbelievable amounts of pressure and anxiety. Something has to give.
"We're trying to look after players in the future, be a voice for the younger players and pave the way for them."
The tour of the West Indies is a warm-up for the World Twenty20 in South Africa in February. 2023 will be Brunt's 20th year as a England cricketer, having made her debut in 2004 before making more than 250 appearances in all formats and taking more than 300 wickets. She has been considering retirement for years but has now privately set an end point.
"I have been thinking about retiring every week for two and a half years. I do feel wanted by the England coaches which is great but I have a life outside of cricket which is dragging me away more than what is keeping me. I have made a decision about when I will stop, and it's nice to finally do that."
The tour of the West Indies started this week with a three-match 50-over series before five Twenty20s.
"We always enjoy going to the West Indies. It's a chilled relaxed environment by the beach. It sounds great but I promise we do work hard. I've looked forward to going away in winter this year more than for about seven or eight years because of the break we had.
"West Indies are quite unpredictable and it's always fun and explosive. They don't hold back. They play one way and that's how we want to play too. We want to be the aggressors. You might see us lose big sometimes but, when we win, we will win big."