DEMPSEY Wale wants to be let off the leash in the new year.
The 26-year-old from Brampton has had to be patient and build his experience steadily after a meagre amateur slate of two contests.
He is now seven unbeaten as a professional and faces his eighth bout, and third six-rounder, tonight at the Metrodome against Greater Manchester journeyman Dean Wilkinson.
The younger brother of former British champion, Josh, who promotes the show, feels ready to really kick on as a lightweight in 2023.
Dempsey said: "We have definitely got a big year ahead next year and this is the final warm-up for it.
"I am definitely going to let my hands go a bit more this time.
"I would have liked to have had more than seven fights by this time but I have had set-backs with Covid.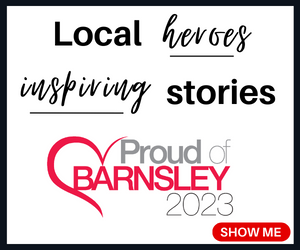 "I definitely feel more experienced and the apprenticeship is probably done now and I am ready for some proper fights.
"Even when I am not boxing, I am training twice a day. It's my job and I enjoy learning.
"In the gym is where I'm happiest.
"I would be happy going straight up to ten rounds.
"But it's up to my dad (trainer Mick) and Josh.
"They have got a better idea than what I have.
"I am super-fit and I feel like the longer fights go on, the stronger I will get.
"By this time next year, I would like to have a Central Area title and push on from there."
Wale has his tactics set out already for this fight.
He said: "I need to start a bit faster this time.
"When I've done six before, I've finished like I've done a four and not been out of breath.
"I probably have to empty the tank a bit more.
"Dean is a big, strong kid. I have got to not take anything back from him and be nice and sharp. He boxes up at 11 stone and I'm naturally a lightweight (nine stone, nine pounds).
"It's just hard getting matched at this time of year but I'm strong myself."
Also on the bill, Brampton-based Jimmy Doran, who is originally from Oxford but has relocated to work with the Wale family, is in his second professional contest. Doran faces Manchester's Sean Jackson over four rounds.
Fellow Wale gym fighter Paul Clewes, from Doncaster, faces York's Harry Matthews.
Chesterfield debutant Amy Greatorex is in with Lithuanian Vaida Masiokaite.
Some tickets remain available on the night. Doors open at 6.30pm.