CONOR McCarthy's tears after sustaining a potentially season-ending injury were soon replaced by a determination to put his months on the sidelines to good use.
The Irish defender, 24, damaged the ACL in his knee during a game against Charlton Athletic at Oakwell in September which will keep him out until at least April.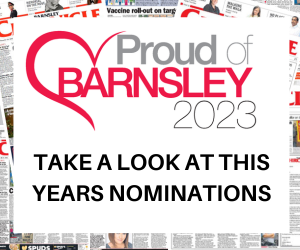 It is one of the most serious injuries a footballer can get and devastated McCarthy, who had played 11 Reds games after signing a three-year contract in the summer.
But he soon dedicated himself to his rehab as well as becoming education ambassador for Reds In The Community (RITC) – the Oakwell club's charity arm.
McCarthy told the Chronicle: "The ACL was the furthest thing from my mind at the time.
"I heard a pop, didn't think anything of it, and played the last 22 minutes with a dull pain in my knee. I ran, passed, turned and felt fine.
"Afterwards I felt there was something not right but there was no swelling.
"I had a scan and it was an ACL. When I got the phonecall to confirm it, I sat in my car and cried my eyes out for about two hours.
"I rang my parents and the tone in their voices made me well up even more. It was really, really difficult for a few days.
"But I have a strong mentality and, if I didn't, I could have buckled.
"I said to myself: 'you have been dealt these cards and you can ask why it happened to you or you can use it as an opportunity to grow mentally, personally and professionally.'
"I chose the latter."
McCarthy now views the injury as another twist in an unorthodox journey to professional football.
He gained a degree in economics from University College Cork while playing for professional club Cork City in the Irish top flight.
He said: "It was really difficult. I had to sacrifice a lot for three years.
"I trained in the morning and missed all my morning lectures.
"I went to university in the afternoon then came back to the gym to do the squad session, then I would go to the library to catch up on my morning lectures.
"They were long 12-hour days.
"It was really tough but I count my lucky stars that I have it in my back pocket.
"Now I have an ACL injury and, if my career was finished, I could still pay my mortgage and not be left high and dry."
McCarthy – who moved on to St Mirren in the Scottish Premier League before joining the Reds – says he would probably have gone into the financial services sector or banking if he had not made it as a footballer.
Asked if that is something he will pursue when his football career ends, he said: "Who knows?
"If it's not banking it might be something else.
"But that piece of paper opens so many doors for me.
"It might be working behind the scenes at a football club.
"It's just a really good insurance policy."
McCarthy's first event in his role was a question and answer session with RITC's scholars.
"It's a group of about 25 lads who have been released from academies.
"They carry on playing football but combine it with their education.
"The percentage is so small of people who make it to professional football.
"A lot who don't make it end up gambling or struggle with alcoholism.
"I outlined my experiences, what I had to sacrifice and how I got where I am.
"I spoke about back-up plans and being injured.
"We have another talk scheduled with the under 18s in a couple of weeks.
"I am putting stats and information together for it.
"I want the players to know that, if they get released, they don't lose their identity.
"When you are in an academy, everyone knows you as 'the footballer' then, if you get released, you question 'who am I?' I have seen people lose everything very quickly with no back-up plan.
"I have told the lads I am always there to speak if they message me and we can meet up for a cup of coffee.
"I find the whole education route to be similar to my background.
"Being a footballer and having an education is quite rare so I thought that, if I could pass on any experience I have to anyone, that would be beneficial.
"When I wasn't injured, I was so focused on Saturday 3pm and performing so I didn't really know all the things Reds In The Community do. But now I have new perspective.
"I would like to thank Mark Crossfield, the head of education at the club, for the opportunity.
"Hopefully I can help them and it might open up doors for me as well."
McCarthy is also grateful to his Barnsley team-mates and head coach Michael Duff for their support following the injury.
"The lads were excellent with me. They really rallied around me.
"It is unusual coming into a new club and making friends straight away.
"But we all got on like a house on fire and we gelled really quickly.
"For them to put an arm around me was probably unusual in a football setting.
"The manager was top class. I had a really long conversation with him and Pato (assistant coach Martin Paterson).
"He (Duff) spoke to me about an injury he had at 29 which was called career-ending then he played on for another nine years.
"If he can do that at 29, I can do it at 24."
McCarthy has been regularly attending Reds games and has been thrilled to see them surge into League One's top six recently.
"I am their number one supporter.
"Both me and Luke Thomas are there in the stands and we're happy to do anything we can for the lads.
"The team have been really excellent in the past couple of weeks and long may it continue."
McCarthy has been joined in the treatment room by the likes of Thomas, Matty Wolfe, Jordan Helliwell, Slobodan Tedic and Will Hondermarck who have all had long-term injuries this season.
"It's never nice to see someone injured.
"You want everyone to be fit and healthy but, from a selfish point of view, having other players with long-term injuries helped me because we were all in the same situation.
"We had each other to bounce off.
"If we had a bad day we could tell the others and help each other. It's been really good."