BARNSLEY boxer Callum Simpson has spent most of December sparring in Canada with one of the best fighters in the world and believes he will eventually get to the same level.
The 25-year-old is in Montreal to spar with Artur Beterbiev who is the light-heavyweight world champion for three organisations, after winning all 18 professional fights.
The 37-year-old is originally from Russia but has become a Canadian citizen this year.
Beterbiev is preparing for a fight against Brit Anthony Yarde on January 28 and has brought Simpson over for sparring and training.
Super-middleweight Simpson, from Barnsley town centre, is due to fly home on Christmas Eve then return on January 2 for two more weeks.
He has won all ten of his professional fights so far including the Central Area title in his most recent outing in October.
Simpson said of Beterbiev: "He's a world champion and two-time Olympian.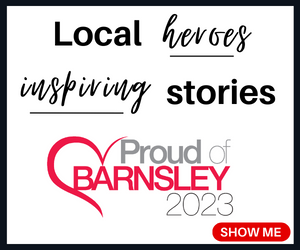 "He's the elite of the elite and a world class fighter, and he's a weight above me so you can't get better for my development.
"I can learn a lot from him not just as a boxer but how someone at that level conducts themselves, trains and prepares for a fight.
"It gives me more confidence that I can get to the level he is at, at a different weight.
"I have been sparring British and European champions at my weight or the weight above for years.
"I have always more than held my own with everybody."
As well as nine spars with Beterbiev, Simpson has been training twice a day but still has had time to look around the French-Canadian city.
"I have a lot of free time to explore Montreal and it is beautiful. I am really enjoying out here."
Simpson is hoping 2023 will be a big year in his career.
He said: "We're in negotiations with a TV promoter and hopefully that deal will be done in January.
"Then I want to fight again in February or March.
"I have had seven fights in the last 12 months, won them all and five in the first round.
"That's a good CV.
"I just want to keep that momentum going and I deserve bigger exposure after working very hard."
Simpson wants to be the next big boxing star out of Barnsley and would like to fight at Oakwell in the future.
He said: "My aim this year is 100 per cent to have at least one more title, either the English or British or both.
"I would like four or five fights and at least two of them to be for titles.
"I am expecting to have one or two fights to get my name out there then have a title fight.
"Everything is falling into place. Training is going well.
"I have left work and am fully sponsored now so I can concentrate only on boxing."
Simpson has finished the majority of his fights in the first round and feels he is ready for a step up in the standard of opposition.
"I have been ready for better opponents for years.
"The standard has gone up in the last few fights but I have still got rid of them in the first or second round."