AZEEM Rafiq has named Alex Morris as the former Barnsley CC player who 'forced red wine down my throat' as a child and added that he was 'in fear for my life' towards the end of his 21-year spell in the town.
Rafiq's revelations about racism at Yorkshire CCC and in the wider game plunged the sport into crisis and led to a series of investigations over the last two years.
The Gawber man initially mentioned the wine incident in late 2020 in a statement to an employment tribunal, but did not name anyone until last week in a written statement to the government's Department for Digital, Culture Media and Sport committee.
He claimed that, when he was 15 in 2006, Morris 'pinned me down in the back of a car, where he forced red wine down my throat.'
They were both players at the Shaw Lane club at the time.
Morris, nicknamed Almo, played for Yorkshire and Hampshire as well as England under 19s and hometown club Barnsley.
Rafiq added: "As a practising Muslim I did not drink, though I did later during part of my time as a professional to try to fit in with the culture."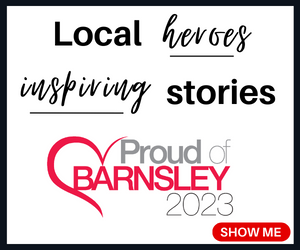 The statement also includes an exchange of messages between Rafiq and another former Barnsley player Andrew Ivill who appears to admit he was there and the driver of the car.
Ivill allegedly wrote: 'Red Wine. After we won league? Almo???'
Rafiq's statement said on Ivill: "He contacted me unprompted and confirmed the incident had taken place. He volunteers Alex's name and that he was driving, proving the incident took place."
In a statement to the Chronicle, Ivill said: "Regarding the allegations that Azeem Rafiq has made, the incident as he describes never happened.
"Azeem spoke with me and told me about this incident.
"At no time have I ever told Azeem Rafiq that I remember him being forced to drink alcohol.
"Any messages are in reference to a conversation instigated by Azeem."
The Chronicle also contacted Barnsley Woolley Miners CC, formerly Barnsley CC, who declined to comment and was unable to contact Morris.
As previously reported by the Chronicle, Rafiq has now left Barnsley – where his family came to from Pakistan more than 20 years ago – along with his wife, children and parents to relocate abroad.
Police have investigated a video of a man defecating in the garden of their family home and another of a man 'circling with what looked like a chain in his hand'.
Rafiq has had 24/7 security provided by the ECB (England and Wales Cricket Board).
He said: "It's been so sad that, in a place I have called home for 21 years, I have walked down the street in fear of my life.
"My family has been the target of abuse and threats."
Rafiq first gave evidence to the DCMS last year, with his emotional testimony prompting a public outcry and major staff changes at Headingley as well as a temporary suspension of its right to host England games.
Thirteen months on, Rafiq said: "All that has changed is that me and my family have been driven out of the country.
"It's not about me, I spoke out to make cricket a better place.
"But 13 months on, it feels like cricket is very much in denial.
"What environment have we created for a whistle blower?
"I have not felt safe."
Rafiq also said the Yorkshire Post's coverage was the main reason for the abuse he has received in the last two years, but added that Sky should not have sacked pundit David Lloyd who apologised for comments about Asian cricketers.
Rafiq has himself apologised for previous anti-Semitic comments and visited Auschwitz as part of an effort to engage with the Jewish community.