Barnsley's defensive injury list has lengthened further with bad news for Josh Benson and Robbie Cundy.
Conor McCarthy is out for the season with his fellow centre-back Tom Edwards expected to return to parent club Stoke City due to a knee problem.
Cundy also missed the game at Charlton on Saturday, for which Burnley loanee Bobby Thomas was on the bench after signing the previous day.
Head coach Michael Duff said: "Robbie's got something in his knee so he'll be another two or three weeks."
Cundy's absence meant Jordan Williams moved from right wing-back to the back three with Benson starting on the right, before coming off injured.
Duff said on Benson: "I think he's hurt his hamstring again. I don't know how long he will be or how bad he is.
"Hopefully, he's got off in time but again it's a frustration because he was doing well in the game."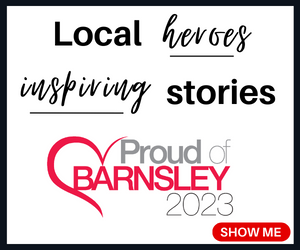 The left-footed Ziyad Larkeche replaced Benson on the right.
Duff said: "I thought he was excellent. The one thing with Ziyad, which I have said in the dressing room, is that he trains properly every day.
"He hasn't been picked for the last three months, but you wouldn't know it because he comes in every day, he doesn't sulk.
"He's frustrated, but he's using that frustration as a positive. He works and does everything.
"This is what I've said to the players, 'if you're not in the team then your job is to get yourself in the team' and he's done that.
"He's waited for his opportunity and I thought he was excellent when he came on.
"The reason we down that route [left-footer at right back] was because the lad who was playing left-back was right-footed then they changed shape and went to a back five and the left wing back was right footed.
"Naturally he was coming onto Ziyad's stronger side, but I thought he was good.
"It was just the final ball, not just him, but the final ball wasn't quite there."