MICHAEL Duff believes the current Barnsley squad would be good enough to compete for a place in League One's top six but there is still a possibility of more signings in this transfer window.
The deadline is in 11 days, on January 31. So far the Reds have signed striker Max Watters on loan from Cardiff City, centre-back Bobby Thomas on loan from Burnley and brought in right wing-back Barry Cotter permanently from Shamrock Rovers.
The Reds are understood to be on the look-out for another striker and potentially a centre-back.
The head coach said: "I am not sure there will be a lot more. We have squad depth but, if we can find players who we think will improve the 11, we will take it to the board and see if we can do it."
Duff told the Chronicle: "I think this squad can compete for the top six because we are competing for it at the minute.
"I am a big believer in working with what you've got. Some people will say 'we haven't got this, we haven't got that.'
"But we have lads who have put in a lot of energy and hard work in this season so we won't discard them when we're sixth in the league.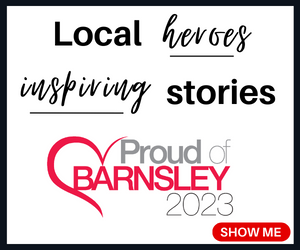 "Obviously you are looking to improve it but so is everyone else.
"We can't compete financially with some of the clubs in this league.
"If we can add, we will.
"But, if it's this squad on February 1, we will crack on."
Barnsley are pleased to have got the majority of their business done at the halfway point in the transfer window.
Duff said: "To get them in as early as you can is always a positive.
"No one ever wants to go to deadline day.
"We managed to get Max in. He's not fit so it's not perfect. But he's not been playing and it's the same at a lot of clubs."
Barnsley are currently sixth in League One, following a 2-0 loss at Charlton Athletic on Saturday.
They have lost all three games in 2023 without scoring.
The Reds are due to host Accrington Stanley tomorrow then visit Exeter City on Tuesday in their final games of this month.
Right wing-back Jordan Williams has been rumoured to be the subject of an approach by Preston North End.
Duff has previously said he is confident of keeping all his first team players, with interest expected in the likes of Mads Andersen.
The contracts of both Andersen and Williams expire at the end of this season, as do those of goalkeeper Brad Collins and striker James Norwood but, in all four cases, the Reds have an option to add an extra year.
Duff said: "I don't expect to lose anybody that we don't want to lose.
"As far as I am aware, there have been no bids for Jordan.
"He's obviously doing something right if there is a bit of noise around him."
Manchester United right wing-back Charlie Wellens, the son of former Doncaster and Leicester midfield Richie, is reported to have played for Barnsley in a training match behind closed doors on Tuesday on the first team pitch against Mansfield Town.
The 20-year-old played six matches earlier this season on loan to National League Oldham Athletic.
Meanwhile, centre-back Jasper Moon has been loaned to Barnsley's fellow League One club Burton Albion for the rest of the season.
The 22-year-old played 28 games in the Championship for the Reds but has not featured in League One this season, playing four times in the EFL Trophy.
Burton are currently second-bottom while Moon's contract expires this summer.
Duff said: "He needs more gametime. Jasper has been really, really unfortunate. He trains brilliantly every day, and his attitude is first class.
"From a selfish point of view I probably wouldn't want him to go out on loan.
"But at some point you have to do the right thing by the player.
"He has an opportunity to play games at the same level.
"Hopefully he gets the gametime he needs then we can pick it up in the summer."
Tomas Kalinauskas, the Lithuanian international winger, has moved permanently to Dutch club Den Bosch who are part-owned by Paul Conway and Chien Lee who also have a stake in Barnsley and used to be the Reds' co-chairmen.
He never played a first team game.