ADAM Phillips is pleased to be back after illness then injury and is hoping for another run of goals.
The midfielder, who turned 25 on Sunday, joined the Reds from Burnley last summer and has started seven league games, coming off the bench in seven others, while also making six cup appearances.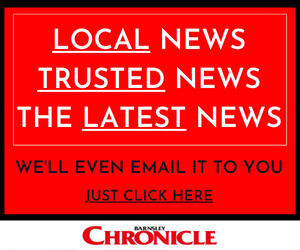 He netted five goals in six games across four weeks in November and December but had two spells out with illness then an ankle problem before returning for the last two games.
Phillips said: "I was disappointed to be out and miss a couple of games but it's all fine now and I am looking forward to the second half of the season and making another impact.
"There is still a lot more to come from myself and the team. At the start I was all over place, trying to find the right position and get match fitness."
Barnsley are yet to score or win in 2023 but Phillips is confident that will change.
"The performances haven't been terrible. In the last game we had a lot of shots. It's just getting back on the training ground getting confidence in the players and hopefully the goals will come. We went two months unbeaten so we haven't become a bad team over a few poor results. We'll keep doing what we're doing in training, keep putting in performances and results will follow."
Phillips played 22 games for tomorrow's visitors Accrington Stanley on loan from Burnley in early 2021 – scoring twice.
It was his first experience of League One having impressed with Morecambe in League Two.
"There are different expectations. Barnsley have been in the Championship and the fans here expect you to be pushing for play-offs minimum.
"Accrington and Morecambe, no disrespect, don't have the biggest of budgets.
"But they are well-run clubs with good managers. I went to Accrington in January which is a tough time to go.
"I had been doing quite well at Morecambe but you want to try to play as high as you can.
"I wanted to go and play in League One. It was the perfect match for me.
"It was a strange season with no fans due to Covid. The manager wants 100 per cent from his players and they are a tough team to play against.
"When I was there, people used to know they were in for a game when they played Accrington."
Phillips is expecting another difficult match tomorrow.
"When we play against these teams, sometimes, we will have more of the ball. It's just finding a way through it because they do make it hard.
"We have to make something happen, try to get that first goal."
Barnsley have recently signed Bobby Thomas on loan, who was a Burnley team-mate of Phillips.
"I played with him at Burnley.
"He's a good lad and good player.
"He knows how to defend. He's had a good spell at Bristol Rovers. He's proved he can play at this level and I'm looking forward to playing with him."