BOBBY Thomas says his new Barnsley team-mates have their 'eyes set on play-offs at a minimum.'
The defender, who turns 22 on Monday, signed on loan from Burnley last week and made his debut in the 3-1 home win over Accrington Stanley on Saturday.
The Reds are currently in the League One play-off places.
Thomas told the Chronicle: "Staying in the top six is a must for us. The lads' eyes are set on play-offs at a minimum. But a lot can happen and, if we keep putting in good performances, we could go anywhere."
He added: "Who wouldn't want a promotion on their CV?
"We have a good team. There are a lot of players here who should be playing a level higher."
Thomas played 26 games for Barnsley's fellow League One side Bristol Rovers earlier this season before that loan was cut short and he moved to Barnsley.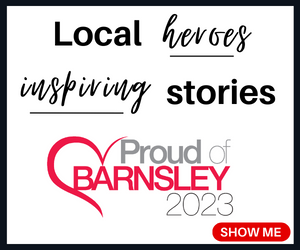 "It all happened pretty quick. I didn't know too much about it. Football is a weird game and I am here now.
"It was all up in the air. I didn't have much say. I have worked with Duffo before and I wanted to come and play football with him again."
Thomas played under Reds boss Michael Duff in the Burnley youth system where he was a team-mate of Josh Benson, his current house-mate, and Adam Phillips.
"Duffo has a lot of core values from Burnley which I believe in too. It's a nice mix.
"I knew a couple of the lads from growing up playing with them. I live with Josh. It's a nice environment.
"I just want to hit the ground running and help the team as much as I can."