Barnsley have branded the postponement of Tuesday's match at Exeter 'unacceptable' and are offering fans who had tickets the chance to watch an in-house game on Saturday.
The match on Tuesday evening was called off at 4.45pm, three hours before the scheduled kick-off time, due to a frozen pitch.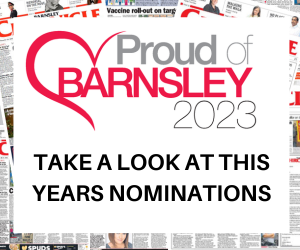 The decision followed a pitch inspection at 4.30pm, after hundreds of Reds fans had made the 250-mile trip to Devon.
There had been no update from the Grecians for hours until the game was cancelled.
Fans who had tickets for the game have been invited to watch an in-house match between two Reds teams on the main Oakwell pitch on Saturday from 10am. They will have first access to the limited tickets, which will then by opened up to season ticket holders. Those attending will get free parking, a drink and snack.
A club statement read: "Considering the distance from Barnsley to Exeter - the journey that the majority of our supporters will have made - at the club we feel that this is unacceptable.
"Whilst money is tight for a lot of people in the current economic times, we feel that more consideration should be taken by the authorities in making a swifter decision to accommodate the travelling supporters. Instead, hundreds of Barnsley fans invested a lot of time and money only for the match to be postponed.
"Furthermore, our first team players and coaching staff travelled down to Exeter the day before the match for optimal preparation. However, this financial sacrifice appeared to be made in vain due to the late communication from authorities.
"During what are tough economic times for the football club, expenditure undertaken on trips such as these are big investments and cannot afford to be wasted. Scenarios that arise, such as those seen on Tuesday afternoon, can be avoided with more stringent and clear protocol.
"Therefore, along with the Barnsley Football Club Supporters Trust, we are writing to the EFL to seek further clarity on the decision making process that led to the conclusion of the game being postponed and what can be done in the future to avoid such situations."
More information on Saturday's friendly is on the club site.