What Barnsley FC chief executive said this week about various issues.
THE JANUARY TRANSFER WINDOW
We got most of the players we wanted.
We received bids for our players and rejected every one of them. We had already made the decision in the summer that we would not sell anyone.
The owners had put in more than £4million which gave us the ability to say no (to offers), and kudos to the players who wanted to stay.
All the windows have been positive since I came.
Last January we brought in (Amine) Bassi and (Domingos) Quina who made a difference. In the summer we did what we had to do and it was positive.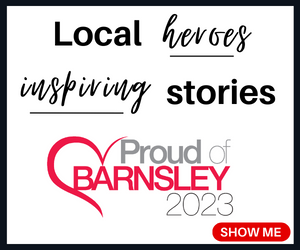 Every window, we are getting more efficient internally, looking after the squad balance and building competitiveness and stability. I am very happy with the recruitment team, the coaches and myself for getting players who want to come, fit the squad and who we can afford.
THE CLUB'S GENERAL FINANCES
We are still in a difficult position where we just have to do our best and be efficient with the money we spend and look at costs from all angles.
The board has been very supportive by putting money in early in the season.
The club is in good place in the sense that, if something is needed, the board and the owners are willing to back that up.
It is not just about cutting costs, we have to brave enough to try to grow our revenue.
SUBMITTING A COMPLAINT ABOUT REFEREEING DECISIONS AGAINST THEM
We have sent in our letters to the various parties and we'll see where that takes us.
We're looking for more of an understanding of the inconsistency that we believe we have seen in some of the decisions.
Whether it is about us or the opponents, I would assume it equals out over the season, but we just need to make sure the level is of the highest possible quality.
LAST MONTH'S AWAY GAME AT EXETER CITY BEING CANCELLED WITH THREE HOURS NOTICE
First of all thanks to the fans who travelled.
We all agree that something has to improve.
We will definitely bring it up with the appropriate people because it's not fair. We are trying to see what we can do for the next game there. We will review various things whether it's travel down there or something at that game.
MICHAEL DUFF'S IMPACT
I got the head coach I wanted.
One of the most interesting parts of my job is the relationship with Michael.
I was very clear what we were looking for when we hired him and he has bought into the analytics and the process.
He has done a great job along with everyone around him.
OTHER CLUBS COMING IN FOR DUFF IN THE FUTURE
I wouldn't say I am worried.
It's part of my job to always have a contingency plan.
Duff came for a reason.
Our plan and vision is that he stays for time. That's why he signed a long-term deal.
THE WEST STAND
It will stay open. We're trying to open more seats and fill out Oakwell.
The West Stand has its limitations so there is only so much we can do.
We have done what needed to be done to get it back open.
KHALED'S TIME AT BARNSLEY SO FAR
I left Manchester City because I wanted a challenge. I definitely got one. I am excited.
I knew when I came I wanted to be judged as a kind and genuine person.
We are making small steps and I am convinced we will grow. I like it here and thank the fans for their support.