THE AUTHOR of a book about the decline of club rugby union in Yorkshire and lifelong Barnsley RUFC fan has been sad to see them struggle this season but retains hope for the future.
The Shaw Laners lost 29-7 at home to Wath in a local derby this week.
They have lost all 18 matches this season, withdrawing from seven due to a lack of players.
With four games left, they are on minus 34 points and 56 adrift at the bottom of Yorkshire League Two so guaranteed to be relegated.
Duncan Gawthorpe, a former player, coach and chairman of the club who watches most games now as a fan, has co-authored a book with Stuart Sheard.
It is called 'Changing Times: Grassroots rugby union in Yorkshire 1987-2022'. Gawthorpe said: "Nationally, there are 85,000 fewer people playing rugby union than before Covid-19. At Barnsley, we lost a number of players during that time as well as university students who played last season and several who have moved to higher clubs. There don't seem to be many people in the town who want to play rugby union.
"Almost all the teams in our division are in the north of the county and it has been difficult to find enough players to travel to away games.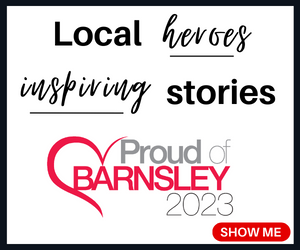 "The team is not in a healthy position but the club is. The women's team is doing well at a very high level, we have a flourishing junior section and the facilities are excellent.
"The men's team has survived, whereas some have gone out of existence, and that is mainly due to volunteers like Terry Smith, the team manager, who has worked incredibly hard to get players involved with the club. He's rescued us. I am a lot more optimistic than I was at Christmas.
"The spirit on the pitch is very good and it was excellent against Wath.
I believe we have promising players and can hold their own in Yorkshire Three next season."
Wath had to make nine changes due to injury and unavailability.
They still went 24-0 up as Alex Butterworth scored his first try of the season with Adam Clark, Ben Hartley and Alex Baxter also touching down while Jack Whitlam added two conversions. Barnsley's Dave Reed scored a converted try but Aynsley Williams-Grace crossed for the visitors.
Wath are fourth, 11 points off second-placed Harrogate Pythons who have a game in hand and are due to visit Wath next week. Barnsley are due to host Yarnbury tomorrow.