BARNSLEY Women's FC crushed hosts Norton and Stockton Ancients 6-0 to record their biggest league win of the season and continue their excellent recent form.
They have won four of their last five league games, keeping clean sheets in them all.
The third-placed Reds have 32 points from 15 games and are 12 behind leaders Durham Cestria who have played two extra matches.
One side is due to be promoted from National League Division One North.
Barnsley have seven games left starting with another match against Norton on Sunday from 2pm at Wombwell Recreation Ground on Station Road.
They then host Hull City on Tuesday at the same venue from 7.45pm.
Against Norton, Louise Biggins and Natalie Shaw bagged braces with Delia Hurdiss and Brooke Marsden also netting.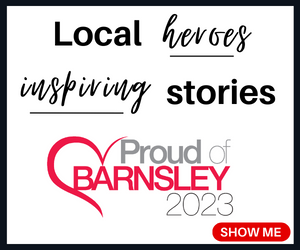 Manager Lois Daniels said: "The most important thing is that clean sheet again. As long as we keep hold of that we get a point minimum.
"Six goals is the least we deserved. It was an all-round team performance.
"We're all about giving youngsters a chance and this game proved why with Biggins and Delia."
Barnsley Ladies also won 6-0, at Harworth Colliery in North East Regional League South.
The Reds have 40 points from 15 games and have not lost since the opening day.
That defeat was to Altofts who are 12 points behind with four games in hand, and an inferior goal difference by 17.
The two teams met in the opening two fixtures of the season so the title may be decided by which side, if any, drops points in their remaining fixtures.
Barnsley have seven games left starting at Ripon City on March 19.
Their season is due to finish on May 7, the same weekend as the men's team.
In the Sheffield and Hallamshire Shield, Penistone Church won 3-2 against Charnock Ridgeway.